Cremation guardian angel heart headstones designs for graves
Product Detail
Product Tags
Product  name
Cremation guardian angel heart headstones designs for graves
Materials
Granite, marble, limestone and sandstone
Color
Black, Red, Gray, Blue, Yellow, Dark Gray, White, Green, Gold, etc.
Normal sizes
Headstone: 80x60x6/80x60x8/75x75x6/75x55x8cm

Basement: 85x70x7/75x10x7cm

Professional design
European, American, Austrialian, Canadian, African, Asian styles

Modern granite tombstone, classic monument, simple tombstone or ceremonious, according to customers drawings or photos

Our monument & tombstone galleries
Upright monument, Bench Monument, Statuary Monument, Heart Monument, Slant monument, Bevel and flush markers, mausoleum, Headstone, tombstone, gravestone, urn, vase, kerb set, Creamation stone, memorial stone, stone lamp, flower holder Gravestone ,headstone, memorial monument ,tombstone , vertical headstones ,flat grave stones , premier supplier of granite markers to the cemetery industry , tombstone, granite memorial plate, flat cemetery markers and stone monuments.
Finishes
Polished, Rock pitch,cut, Sandblasted, Etching, Engraving, Lettering etc
Other accessories
Flower pot, vase and urns
MOQ
One set
Packing
Foam and bundle inside and fumigated wooden crates outside
Delivery time
7-15days after order confirmed
Angel Monuments, a representation of love, peace,  and tranquility,  Angel statues are the ideal way to honor a loved one, representing the connection between heaven and earth and symbolizing faith, strength, protection, love, peace, and beauty. Faith Monuments offers angel monuments in a variety of forms and designs, with symbols and iconography that symbolize the deceased's individual nationality or faith. These monuments may be joined with different shapes, such as a heart, and embellished with fine etchings and engravings to designate an unlimited number of graves.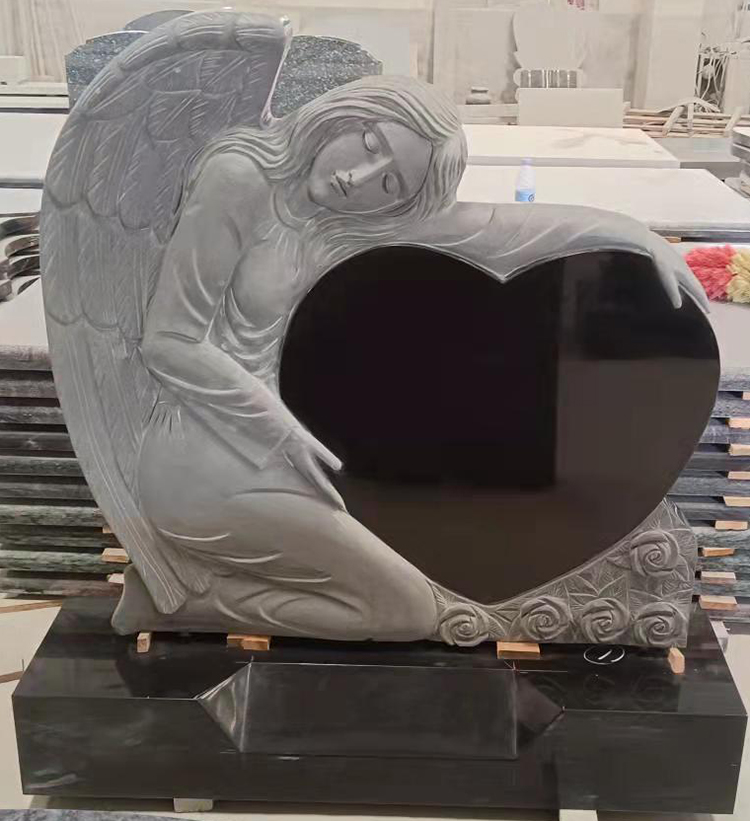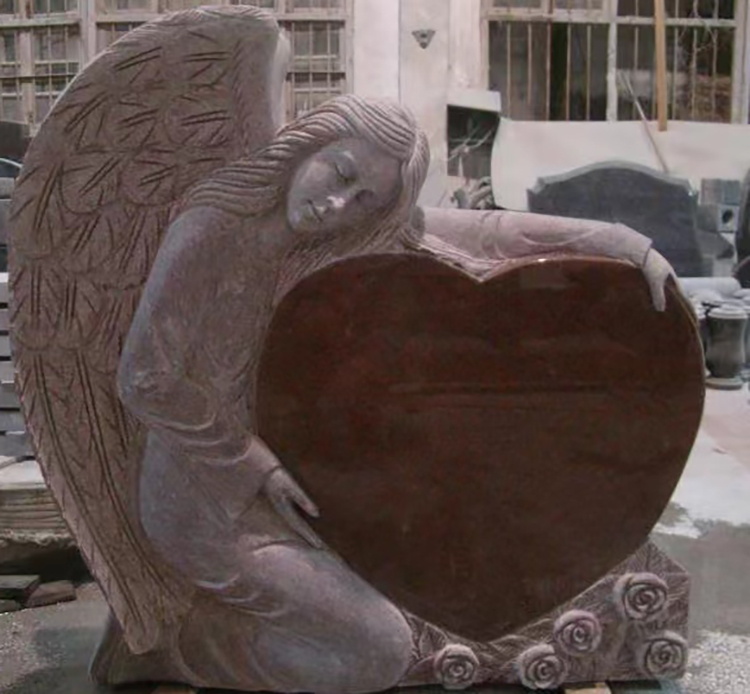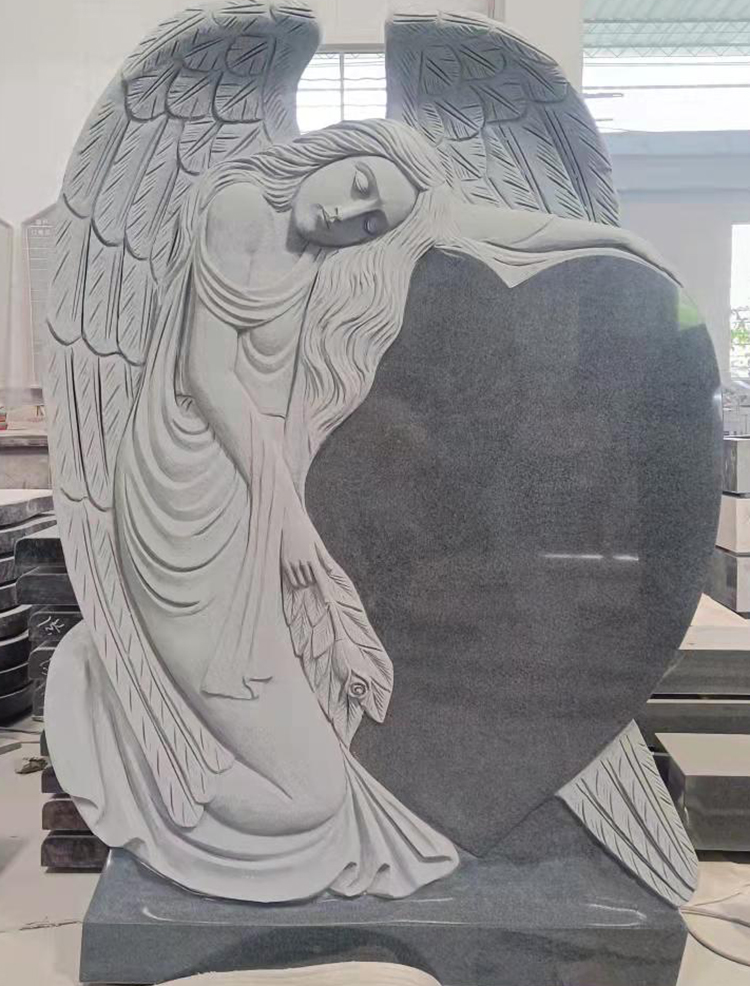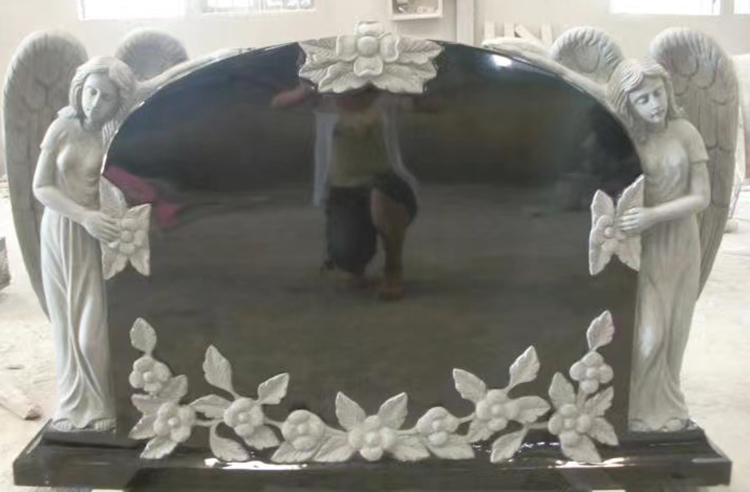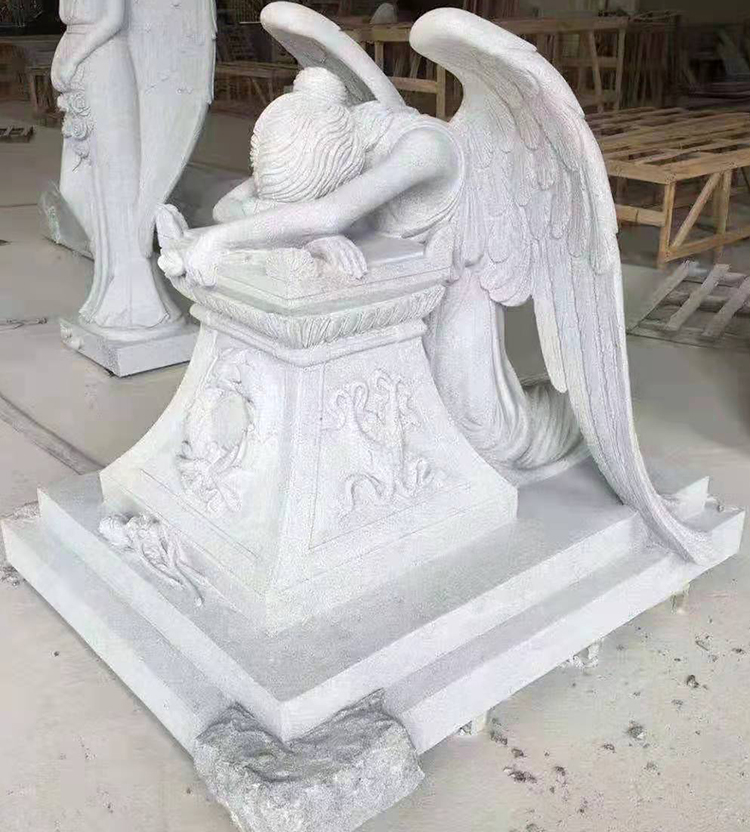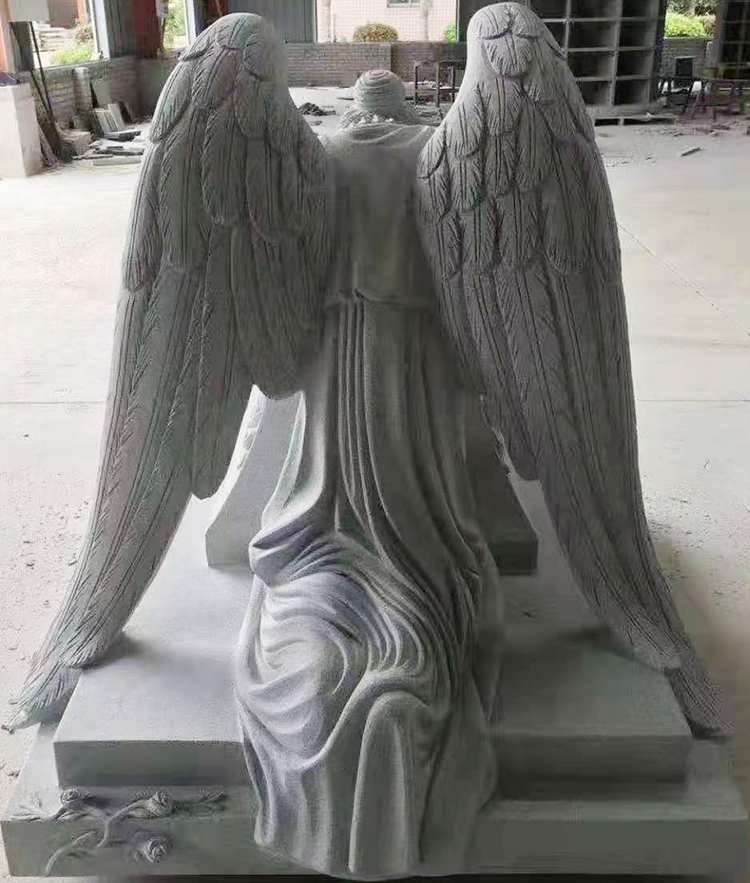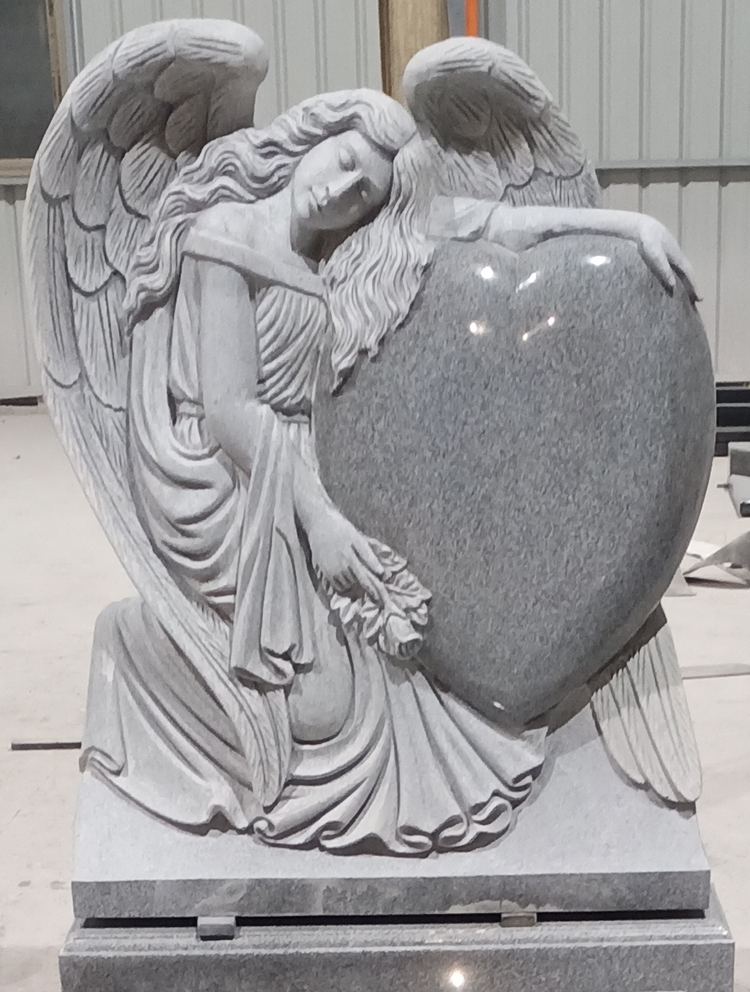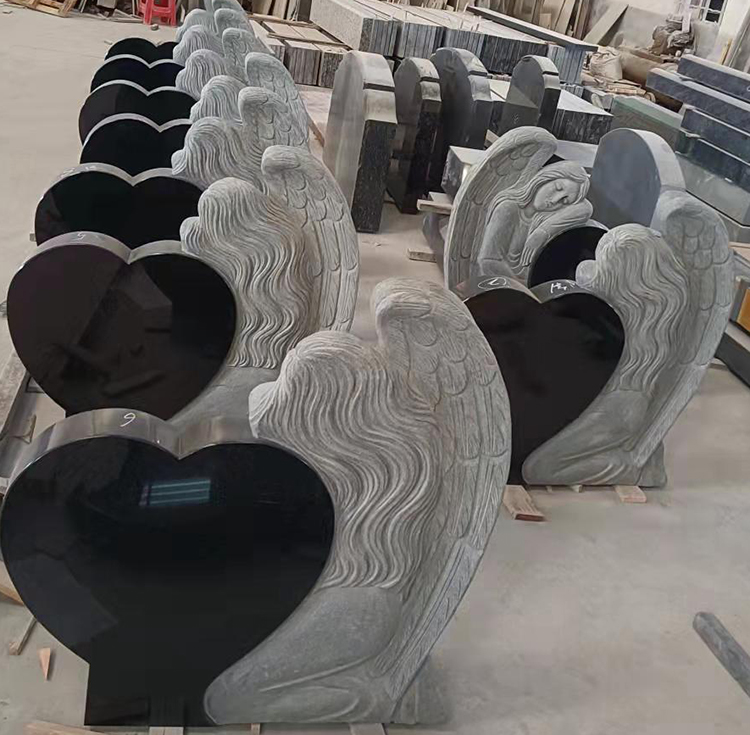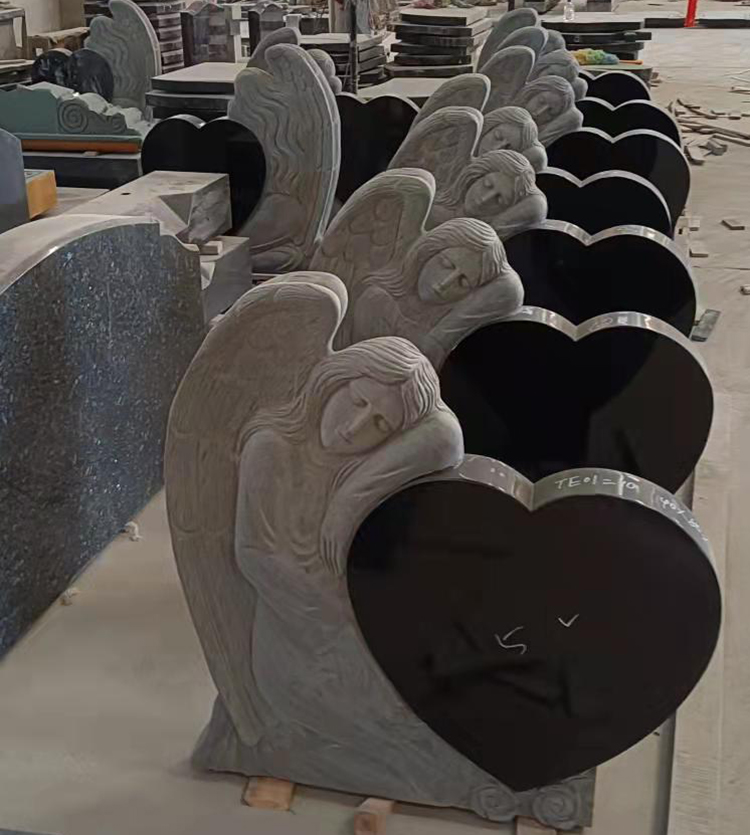 These are the wonderfully carved headstones depicting an angel laying on top of a heart with flowers. The angel is completely carved on all sides. There are several popular angel headstone designs, including angel monuments, angel wing headstones, baby angel headstones, and angel grave markers, weeping angel headstones, also known as the angel of mourning.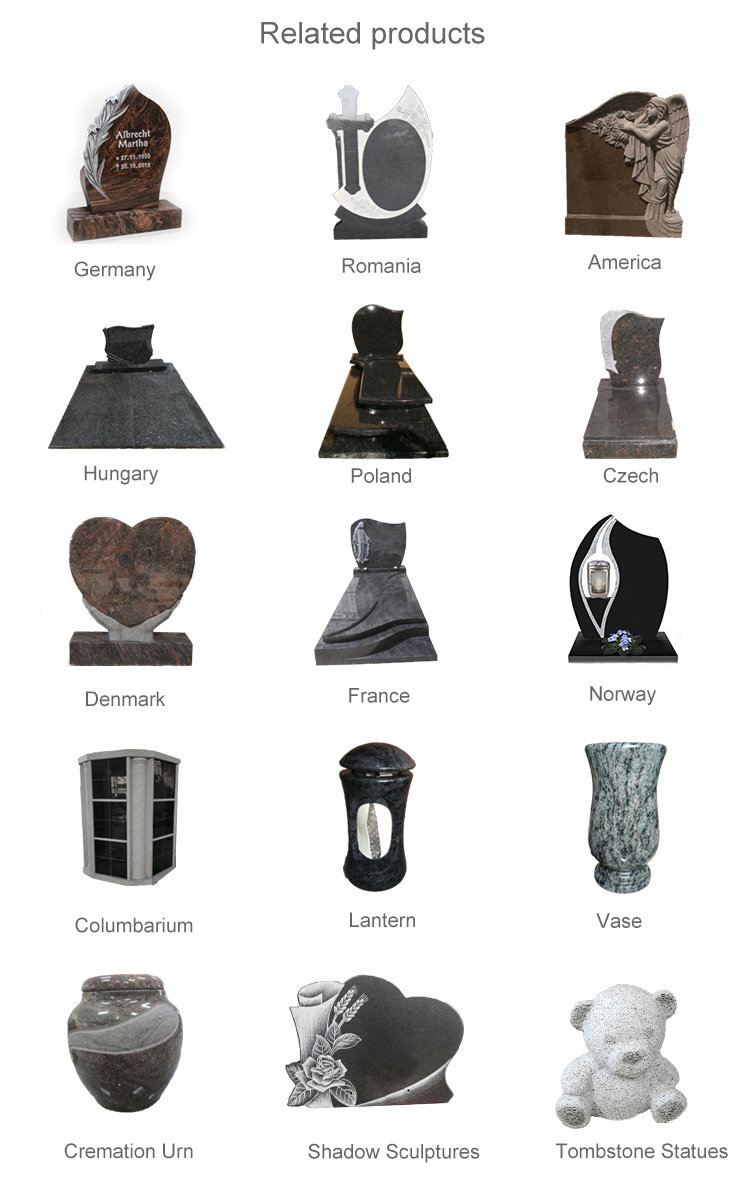 Rising Source Group have more stone material choices and one-stop solution & service for the marble and stone projects. Untill today, with the big factory, advanced machines , a better management style, and a professional manufacturing, design and installation staff. We have completed many large projects around the world, including government's buildings, hotels, shopping centers, villas, apartments, KTV and clubs, restaurants, hospitals, and schools, among others, and have built a good reputation. We make every effort to meet strict requirements for selection of materials, processing, packing and shipping to ensure that high-quality items reach securely at your location. We will always strive for your satisfaction.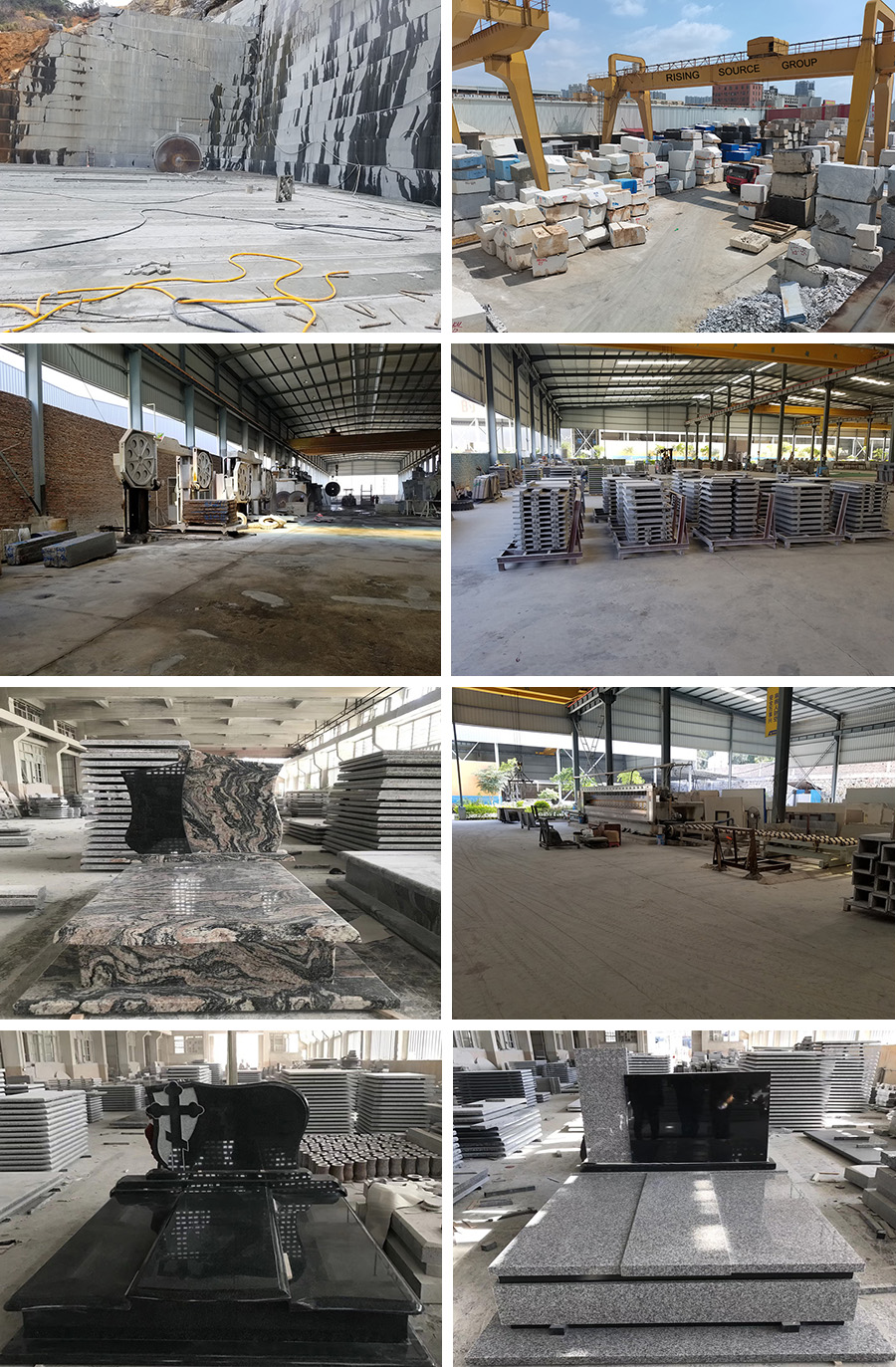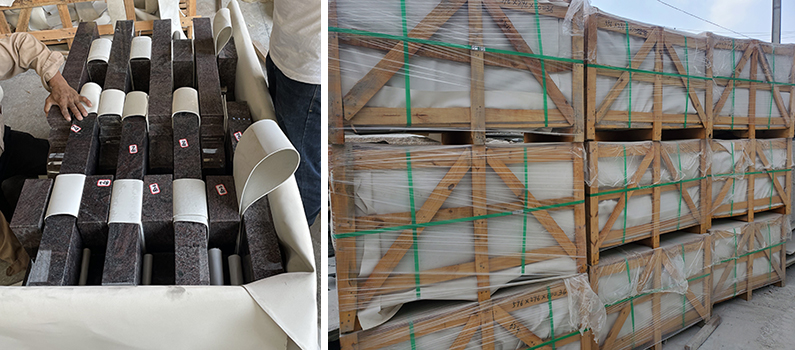 Many of our stone products have been tested and certified by SGS to assure good quality products and best service.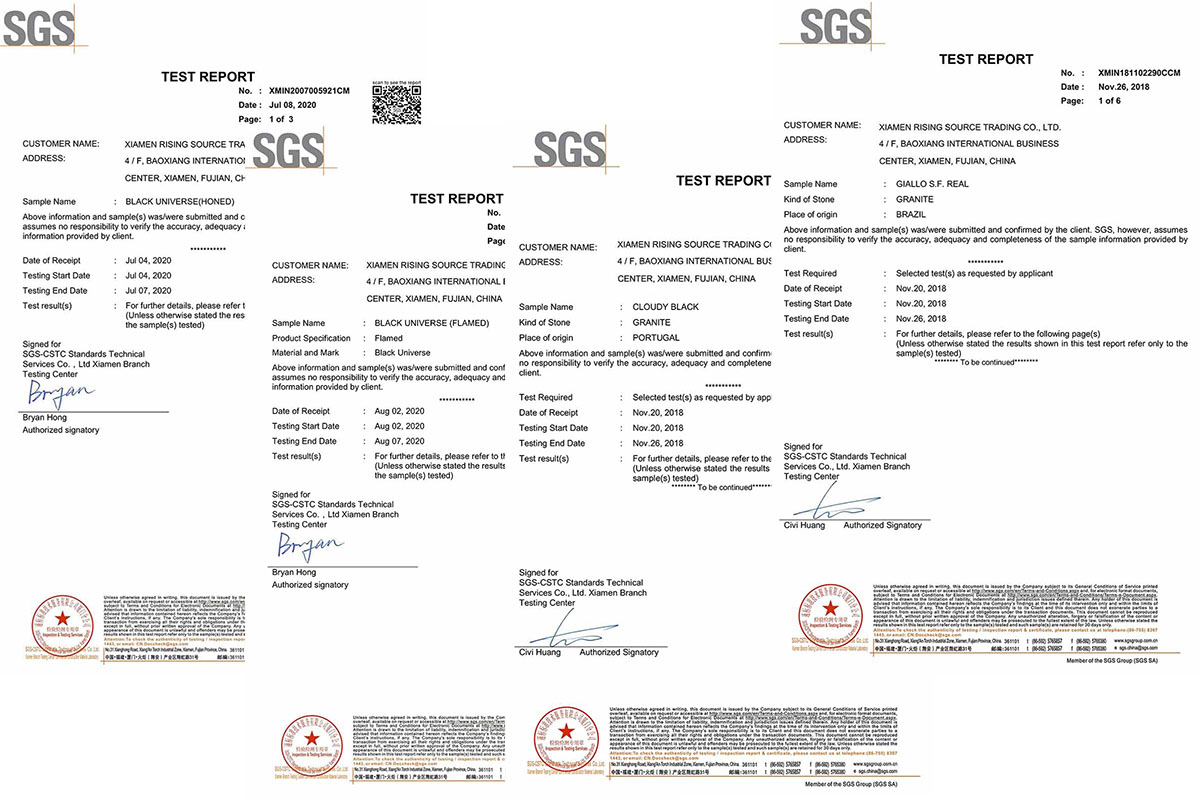 When should I purchase a tombstone?
Before they die, some people make arrangements to purchase headstones. This is referred to as a pre-need buy. In certain situations, family members purchase the headstone after the deceased person's death; this is known as an at-need purchase. Both are widely used, and none is inherently superior than the other.
Do I need to have a bronze vase on headstones?
The headstone can be purchased with or without a floor vase.
The vase can be in the granite or in the bronze.
Can I get a sample?
Yes, we offer the free small samples less than 200 x 200mm and you just need to pay the freight cost.
How is your quality control?
Our quality control steps include:
(1) Confirm everything with our client before moving to sourcing and production;
(2) check all the materials to ensure they are correct;
(3) Employ experienced workers and give them proper training;
(4) Inspection throughout the whole production process;
(5) Final inspection before loading.
---
---