Granite custom upright flat engraving memorial headstones for graves
Product Detail
Product Tags
Products Name:

Granite custom upright flat engraving memorial headstones for graves

Material:

Granite, marble, sandstone, limestone, basalt etc.

 

Stone Choice:

Indian Black, Shanxi Black, Impala, Multicolour red, Imperial Red, Ruby Red, India Red, Aurora, 

Blue Pearl, Vizag Blue, Emerald Pearl, G603, G633, G654, Abbey Grey, Tropical Green, Olive Green, Parodiso, Bahama Blue, Himalaya Blue, Tan Brown, Pink, Mahagony,White Marble,etc.

Finish:

Polished visible sides, finish can be customized also.

 

 

 

Dimension:

1--42" x 6/8" x 24/30/36" (Headstone) 58" x 12" x 6" (Base)




2--36" x 6/8" x 24/30/36" (Headstone) 42" x 12" x 6" (Base)3--30" x 6/8" x 24/30/36" (Headstone) 

36" x 12" x 6" (Base)




4--24" x 4/6" x 24/28" (Headstone) 30" x 12" x 6" (Base)




5--30" x 3" x 24" (Headstone) 30" x 12" x 3"(Base)




6--Marker:24"/30"/36"/42"/ x 12"/16"/18" x 3"-10"




7--Vases:4" x 4" x 10" ; 6" x 6 x10" ; 7.5" x 7.5" x 12".




Can be done in customized dimensions and designs




We will make CAD drawings for your confirm

 

Advantage

Rich Colors Available , One Stop Service, Free CAD,Timely Delivery, No MOQ

 

 

 
A headstone, tombstone, or gravestone is a stone stele or marker that is put over a grave. The most frequent type of monument at a cemetery site is a headstone. The headstone is usually a piece of rock (usually granite) that stands erect on the ground, allowing passers-by to correctly identify the individual.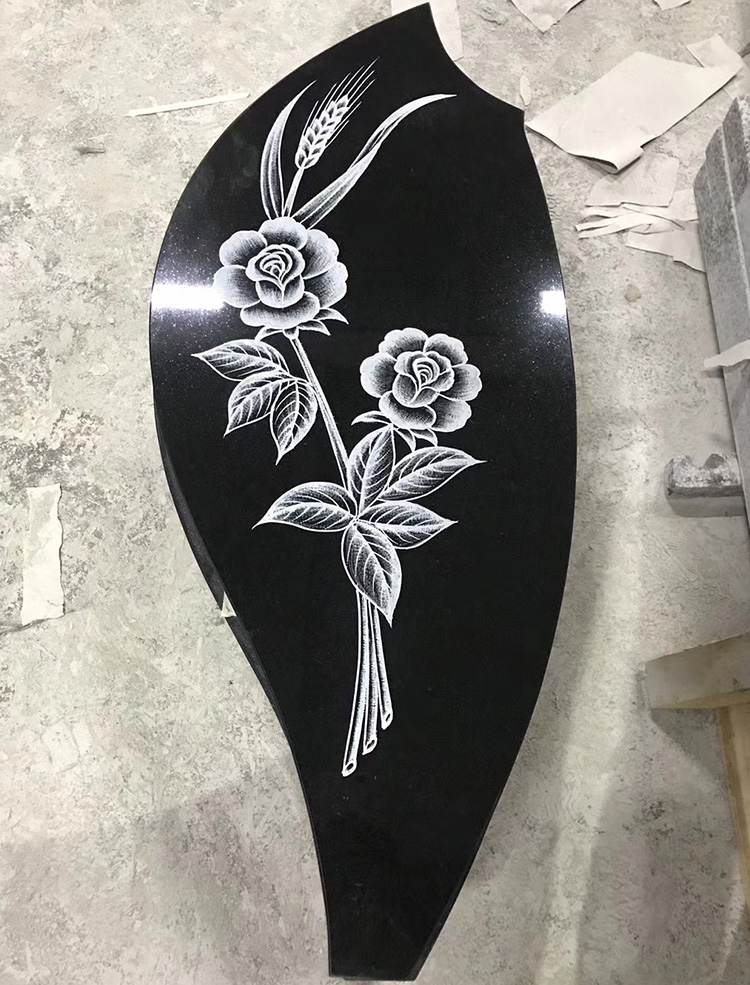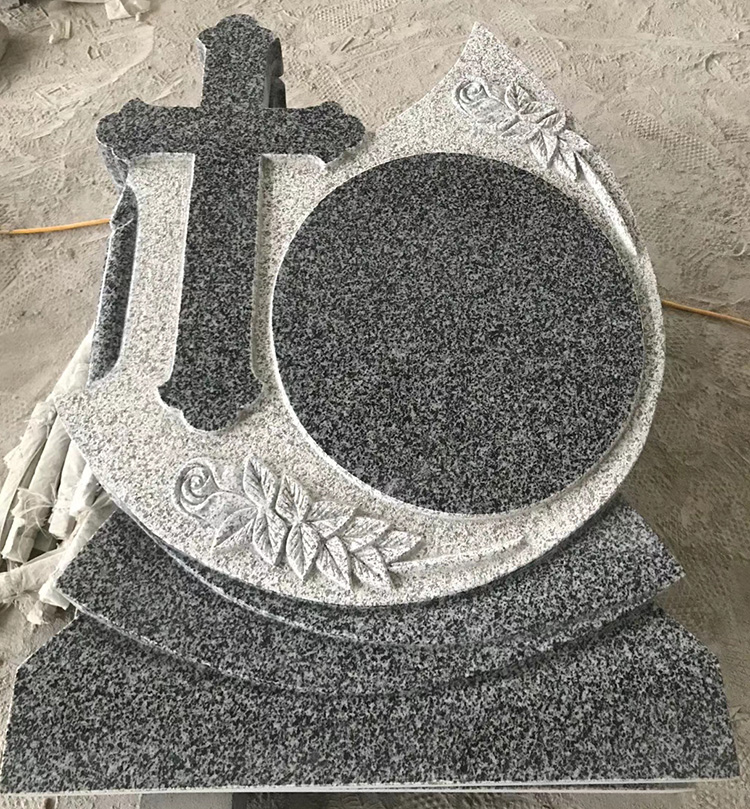 Most monuments have an overall height of 2ft 6′′ or 3ft, however we may customize our designs to whatever size or material you require, depending to availability and cemetery approval. The cost of a headstone or tombstone can vary greatly based on the quality, granite color, and style. Most monuments are priced between $2,500 and $12,000 in general.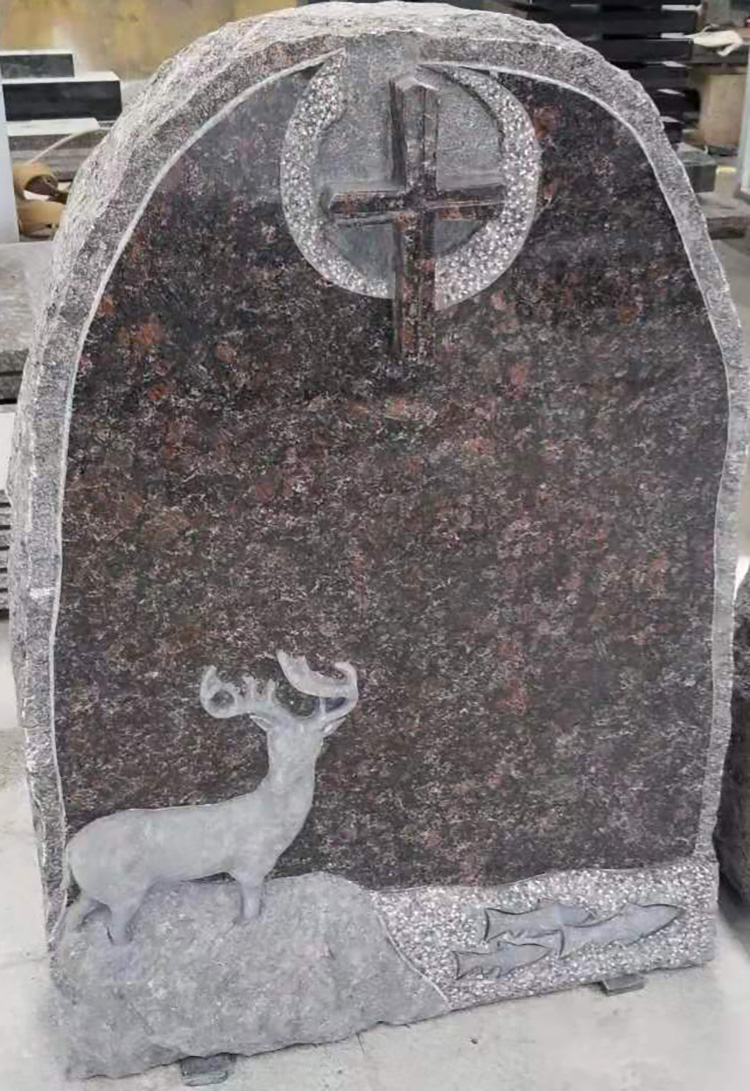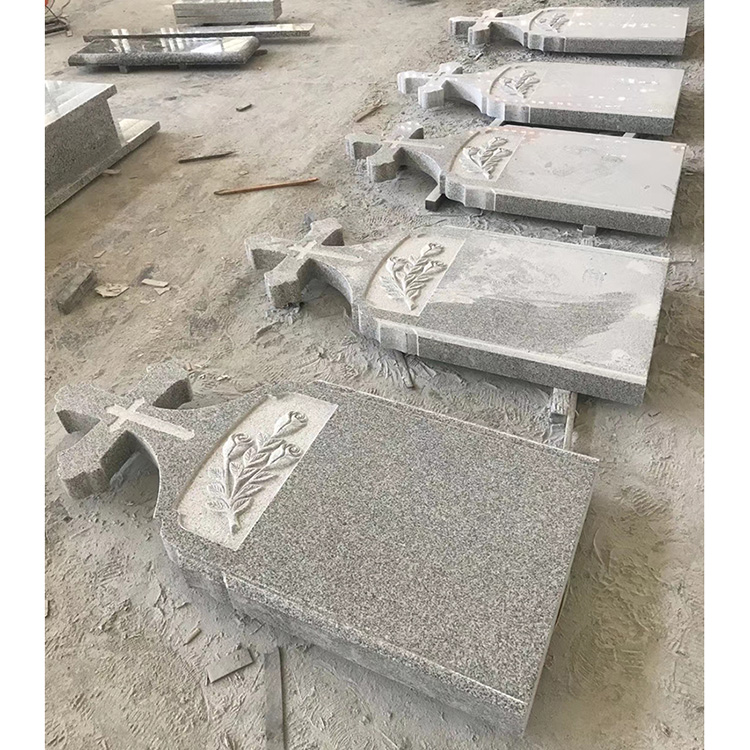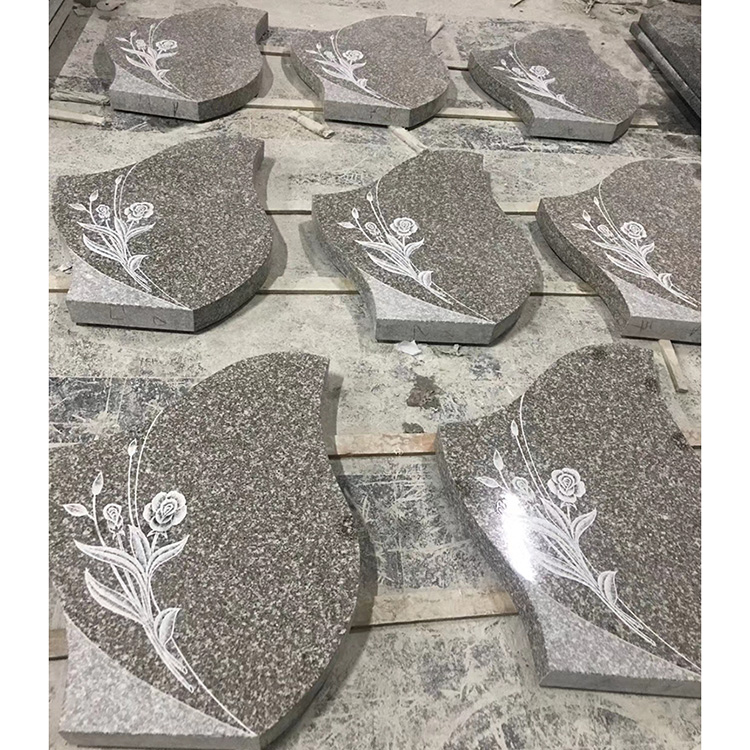 Headstones come in a wide range of forms and styles, as well as a wide range of design possibilities. The two-part standing monuments are the most well-liked. The upright tablet, or die, on these cemetery headstones is supported by a strong base, which is generally the same granite color as the tablet. This is the most conventional form, and it is ideal for families that want to memorialize their loved one in a dignified and elegant manner. Slant markers are a contemporary take on the traditional design, with a shorter top section that is generally beveled down from the rear to the front. The information of the loved one is held in the beveled part, while the back and sides can be polished or left rough cut for a rustic effect.  Both designs may be customized to hold the information of one, two, or even more persons.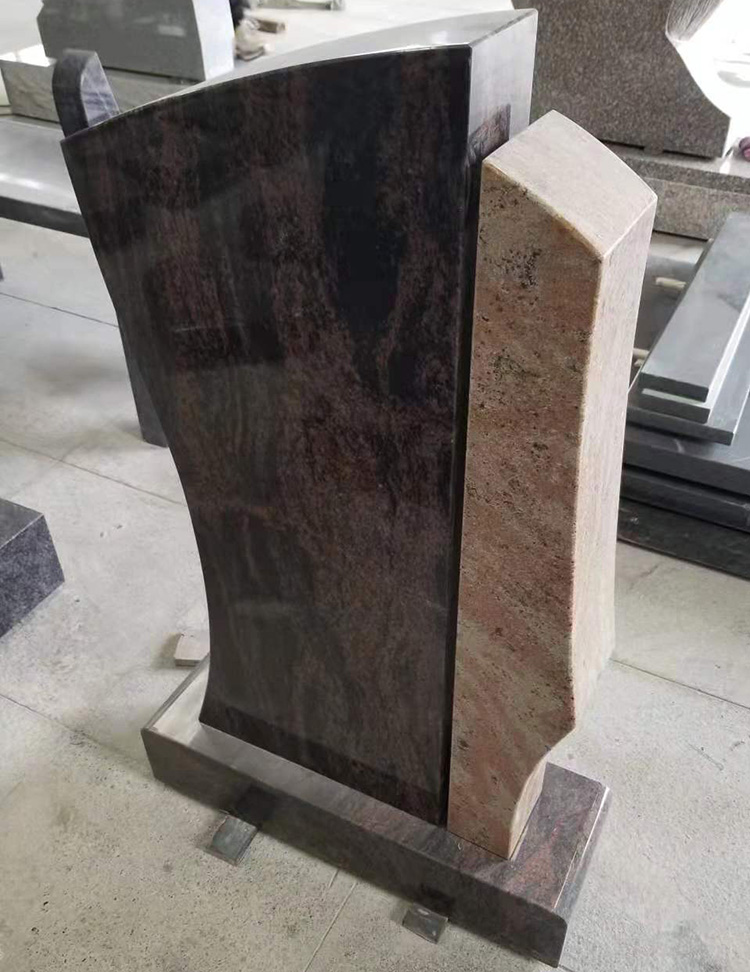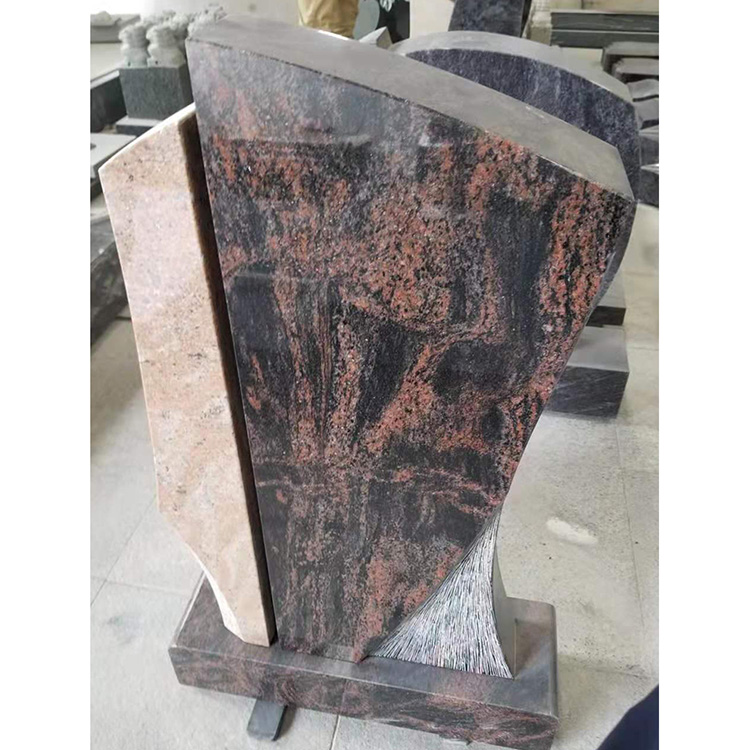 Get in touch with us if you're looking for customized headstones at a reasonable price.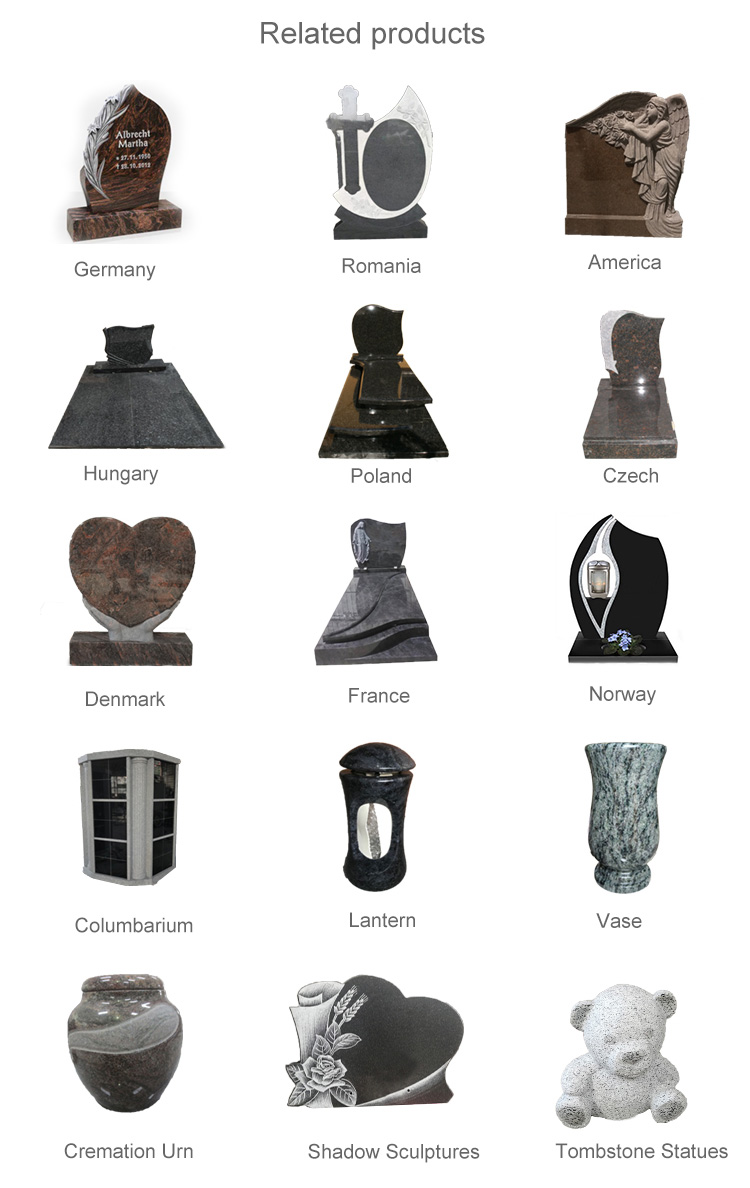 Rising Source Group have more stone material choices and one-stop solution & service for the marble and stone projects. Untill today, with the big factory, advanced machines , a better management style, and a professional manufacturing, design and installation staff. We have completed many large projects around the world, including government's buildings, hotels, shopping centers, villas, apartments, KTV and clubs, restaurants, hospitals, and schools, among others, and have built a good reputation. We make every effort to meet strict requirements for selection of materials, processing, packing and shipping to ensure that high-quality items reach securely at your location. We will always strive for your satisfaction.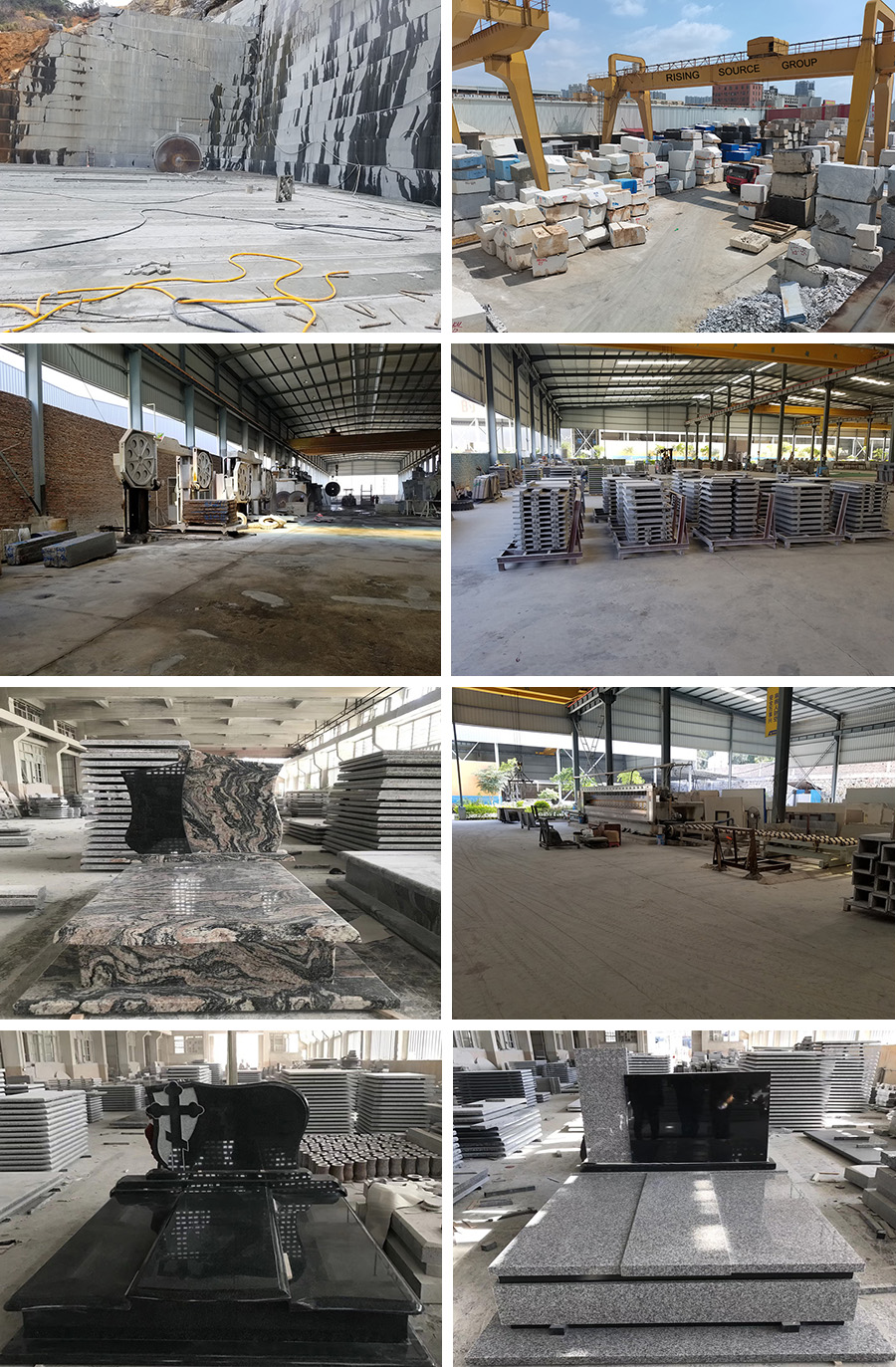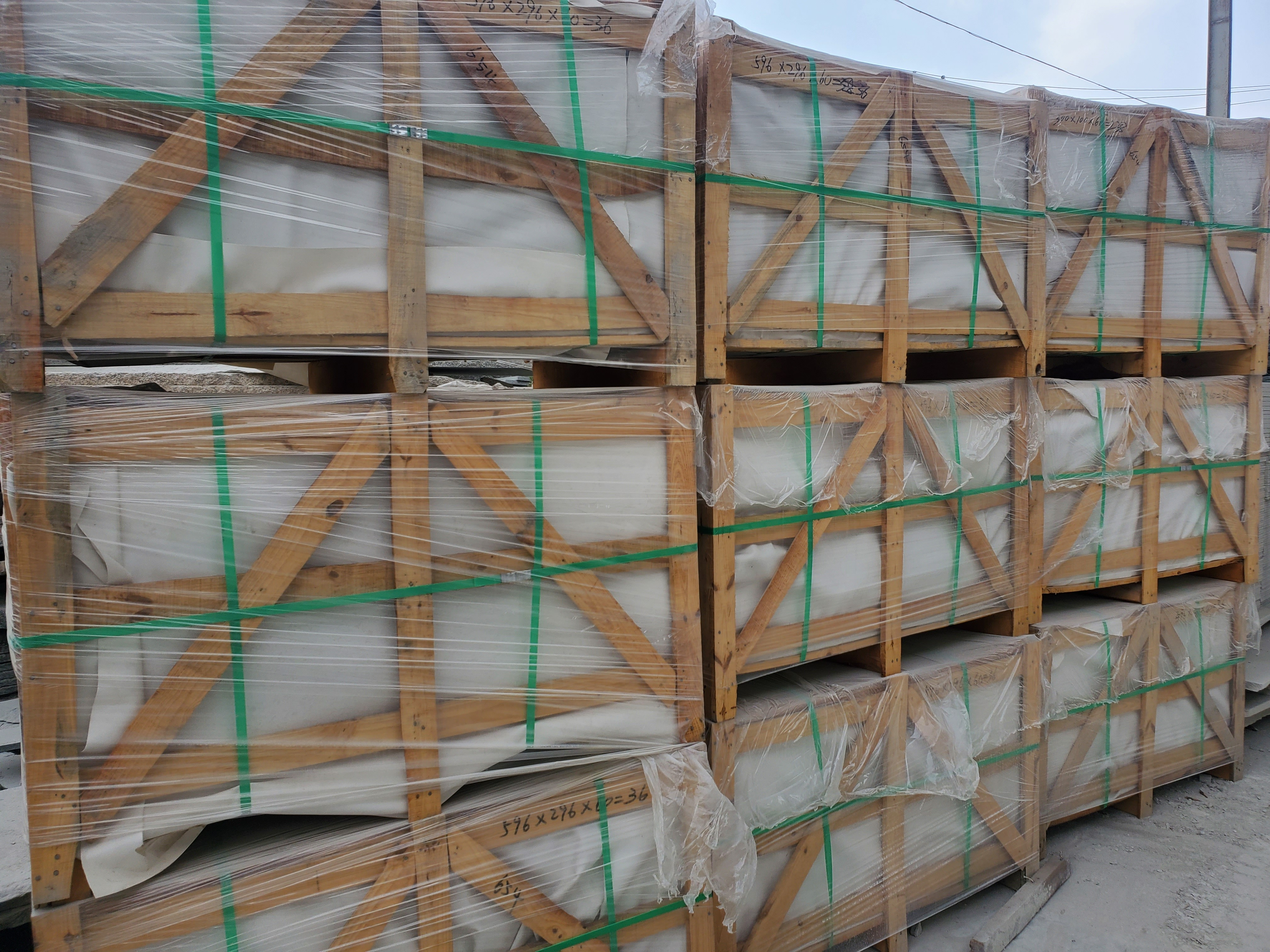 Many of our stone products have been tested and certified by SGS to assure good quality products and best service.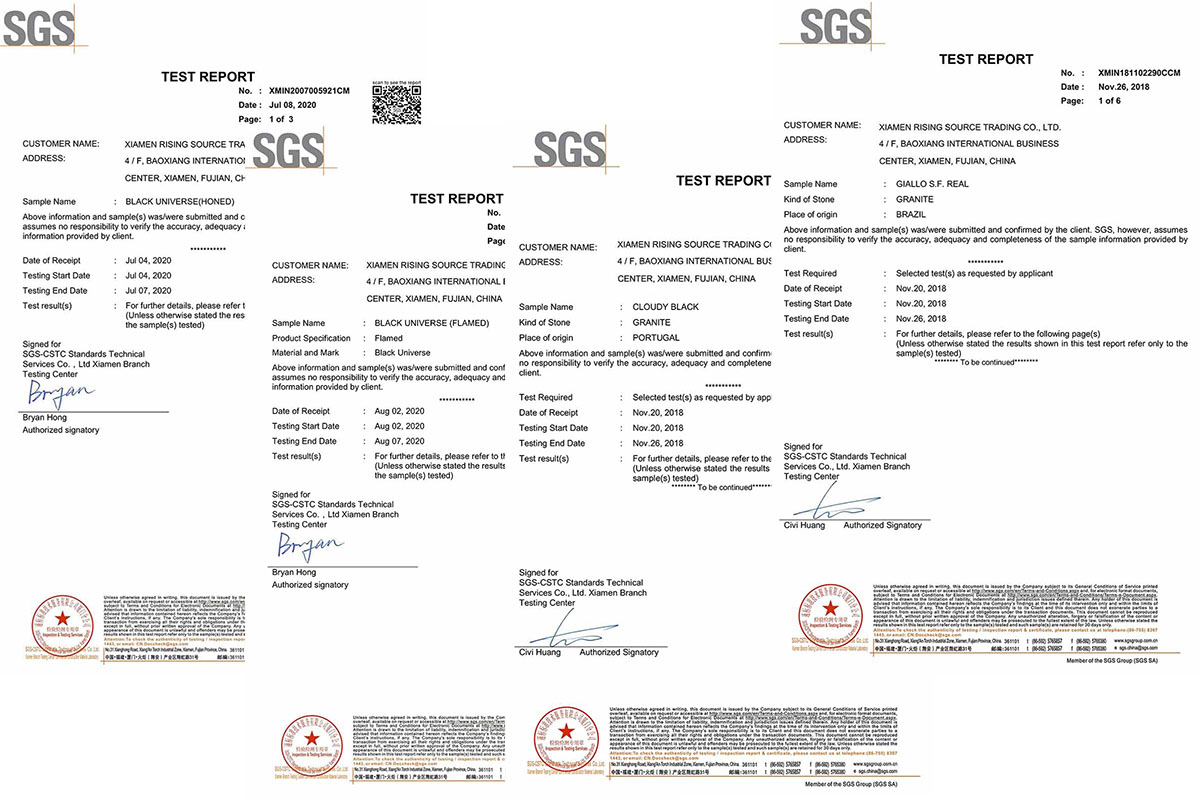 When should I purchase a tombstone?
Before they die, some people make arrangements to purchase headstones. This is referred to as a pre-need buy. In certain situations, family members purchase the headstone after the deceased person's death; this is known as an at-need purchase. Both are widely used, and none is inherently superior than the other.
Do I need to have a bronze vase on headstones?
The headstone can be purchased with or without a floor vase.
The vase can be in the granite or in the bronze.
Can I get a sample?
Yes, we offer the free small samples less than 200 x 200mm and you just need to pay the freight cost.
How is your quality control?
Our quality control steps include:
(1) Confirm everything with our client before moving to sourcing and production;
(2) check all the materials to ensure they are correct;
(3) Employ experienced workers and give them proper training;
(4) Inspection throughout the whole production process;
(5) Final inspection before loading.
---
---