1mm flexible lightweight ultra thin stone veneer panels marble slabs for cladding
Product Detail
Product Tags
Product name

1mm flexible lightweight ultra thin stone veneer panels marble slabs for cladding

Stone Type

Marble slab / tiles

Backing

Fiberglass/Cotton

Thickness

1-5mm, or Customized

Biggest Size

1-2mm size 1200*600mm

3-5mm size 2440*1220mm

3-5mm biggest size for some slate material 3050*1220mm

Average Weight

1-2mm thickness,average weight 2kgs per sqm

Stone Surface Finishs

Polished, Honed and Brushed

Cutting Machine

Tool scissors, Portable marble cutting machine, Portable angle grinder, Infrared bridge cutting machine, Table saw

Installation Instructions:

1. Measure size-paste textured paper-draw lines
2. Stone cutting and edge grinding
(1. Tool scissors for cutting, 2. Hand-held marble cutting machine.)
3. If there is a need to dig holes, using a hand-held electric drill to punch around first and then use a hand-held angle grinder
to cut.
4. Stone gluing (even grid-like gluing, at least 1 cm away from the edge of the stone to prevent glue overflowed)
5. DIY collage according to your own preference
( Can leave 2-3mm gap sealant treatment.Also can be combined with aluminum alloy transition strips, edge strips, and external
corner strips. )

Applications

Interior Wall
Exterior Facade
Ceiling
Columns & Pillars
Bathrooms and showers
Elevator wallsCountertops/vanity Tops/Table Tops
Furniture surface and Millwork/Household products surface.

Applicable Substrate

Wood, metal, acrylic, glass, ceramic, cement board, Gypsum board and other flat surface.

Can it be bending?

Yes

Can it be rolled up?

Thickness 1-2mm Can be rolled up.

Can it to be drill?

Yes

Can it be transparent?

Yes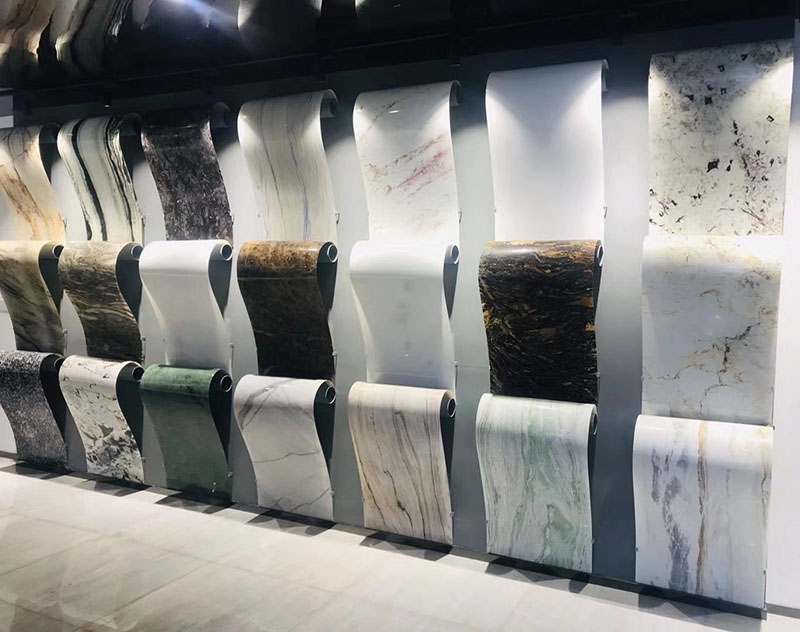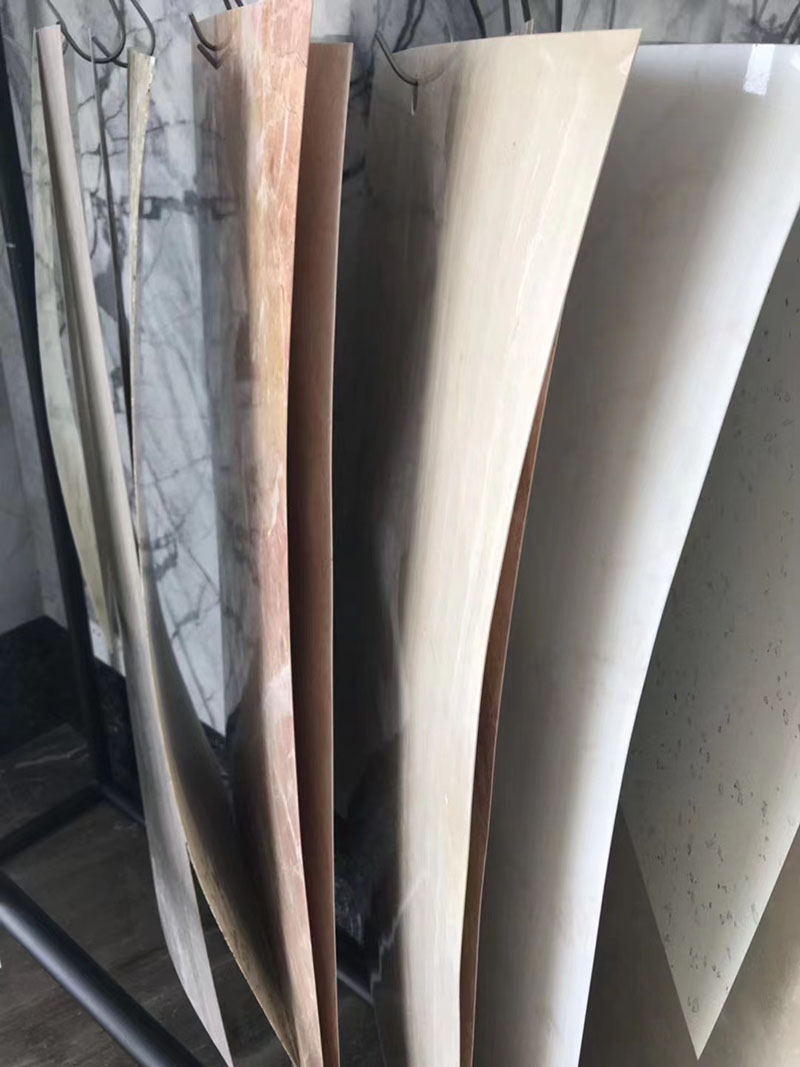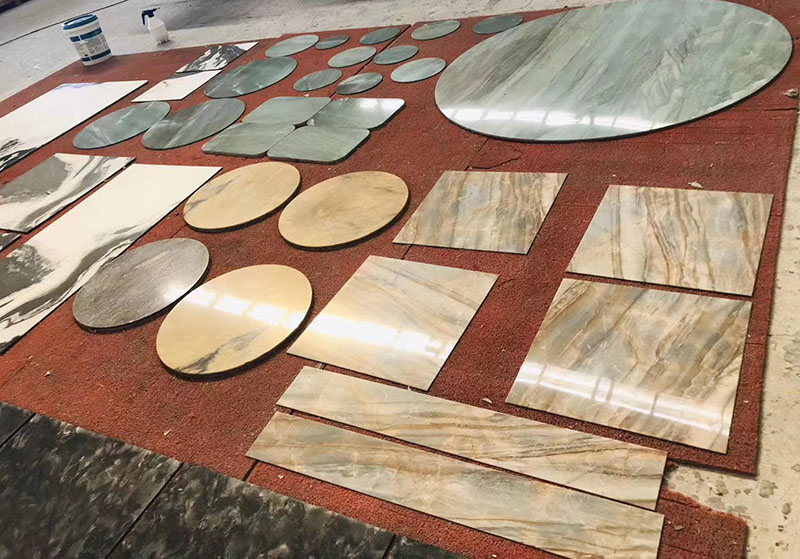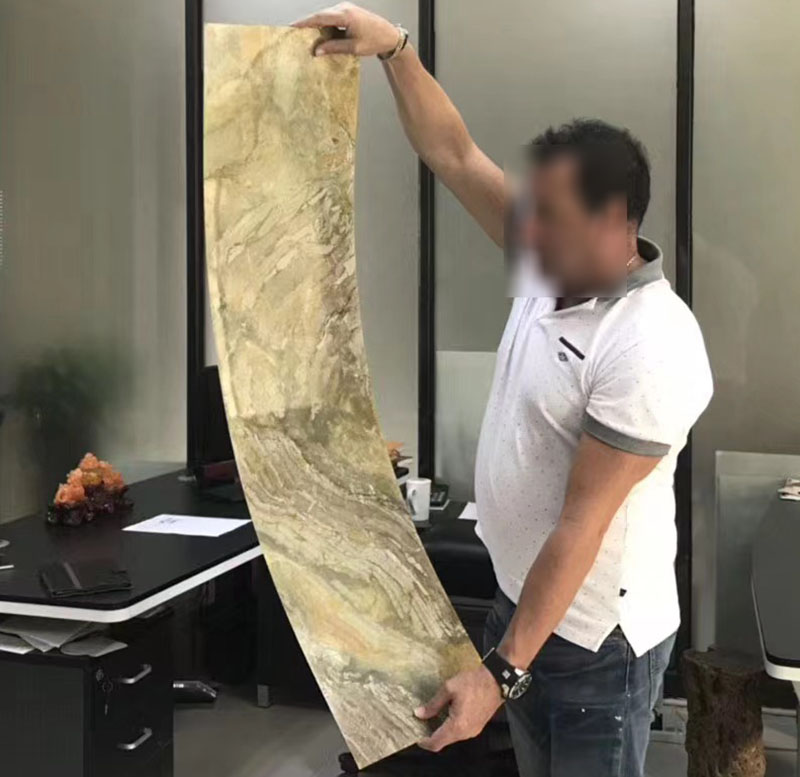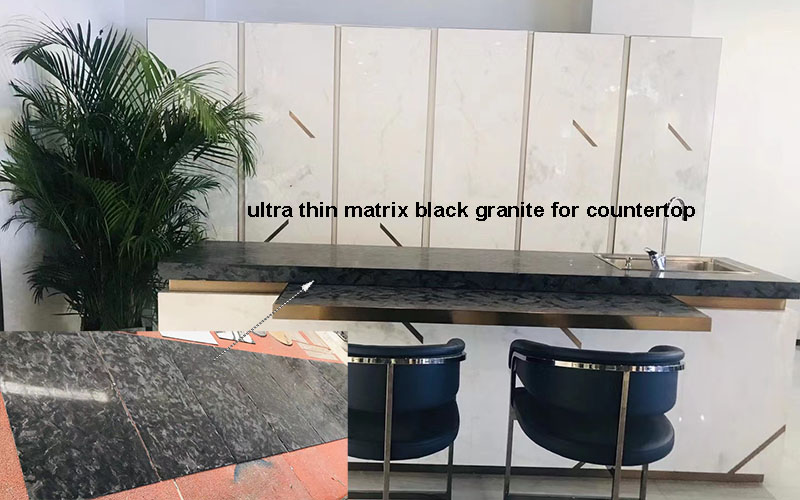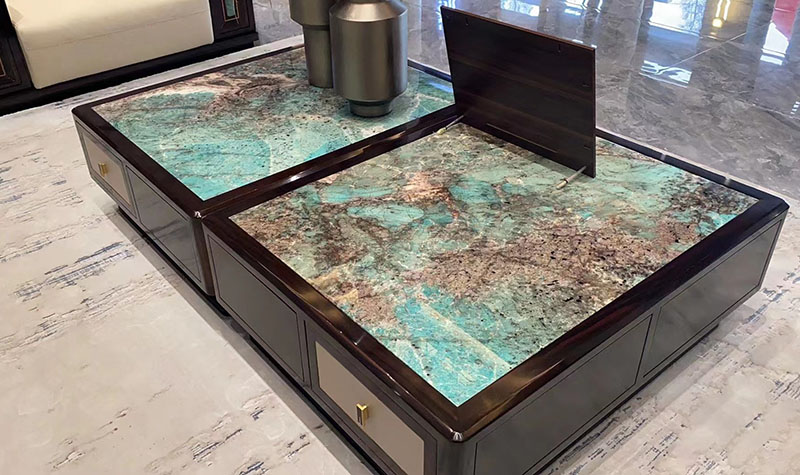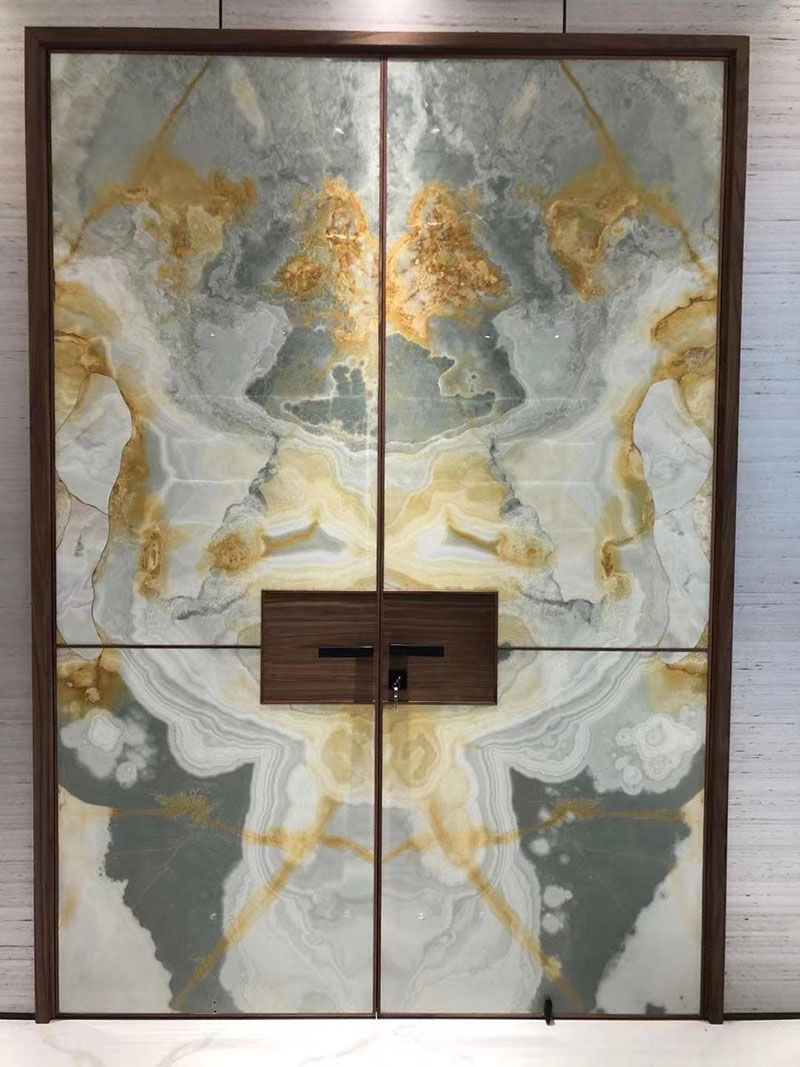 Rising Source stone is one of the manufacturers of pre-fabricated granite, marble, onyx, agate and artificial stone. Our factory is located in Fujian in China, was founded in 2002 , and has a variety of automation equipment, such as cut blocks, slabs, tiles, waterjet, stairs, counter tops, table tops, columns, skirting, fountains, statues, mosaic tiles, and so on. The company offers excellent wholesale prices for commercial and residential projects. Until today, we have completed many large projects around the world, including government buildings, hotels, shopping centers, villas, apartments, KTV rooms clubs, restaurants, hospitals and schools, among others, and have built a good reputation. We make every effort to meet strict requirements for selection of materials, processing, packing and shipping to ensure that high-quality items reach securely at your location. Xiamen Rising Source's highly skilled technical and professional staff, with years of experience in the Stone Industry, the service offer not only for stone support but also including project advice, technical drawings and so on. We will always strive for your satisfaction.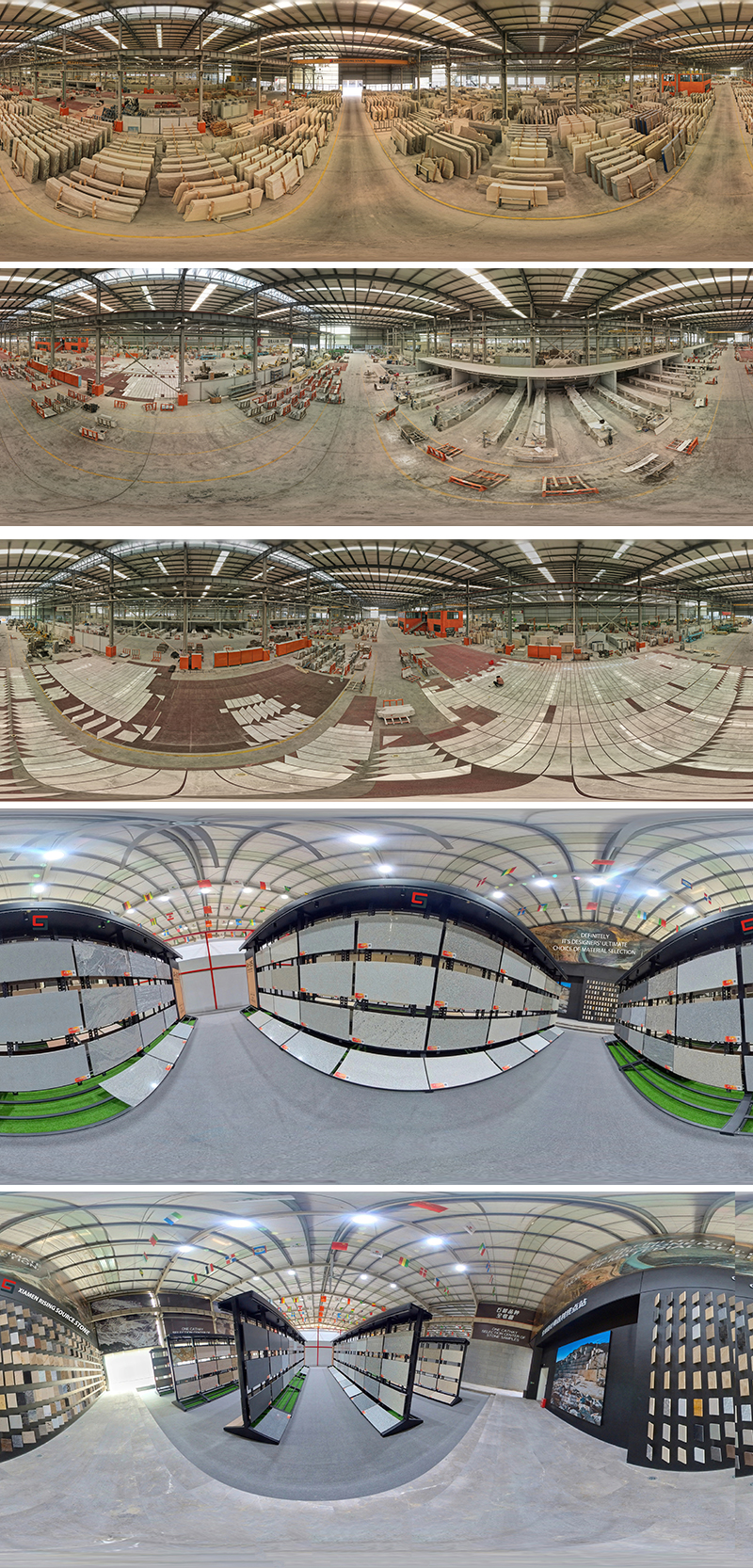 Many of our stone products have been tested and certified by SGS to assure good quality products and best service.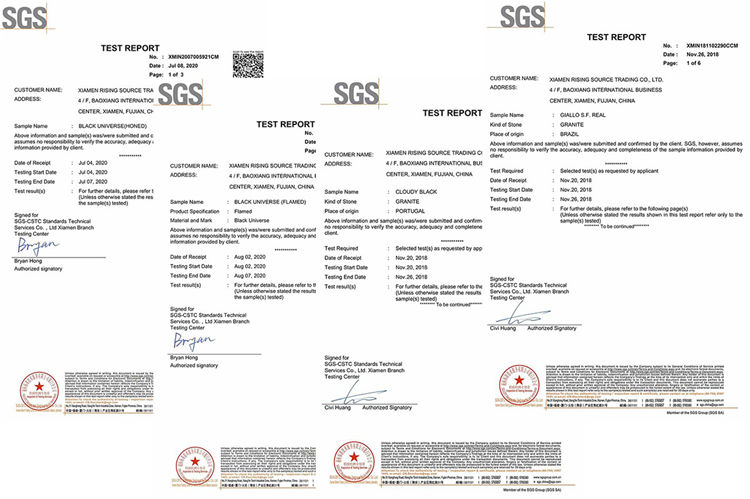 Marble tiles are packed directly in wooden crates, with safe support to protect the surface& edges, as well as to prevent rain and dust.
Slabs are packed in strong wooden bundles.

Our packing is more careful than others.
Our packing is safer than others.
Our packing is stronger than others.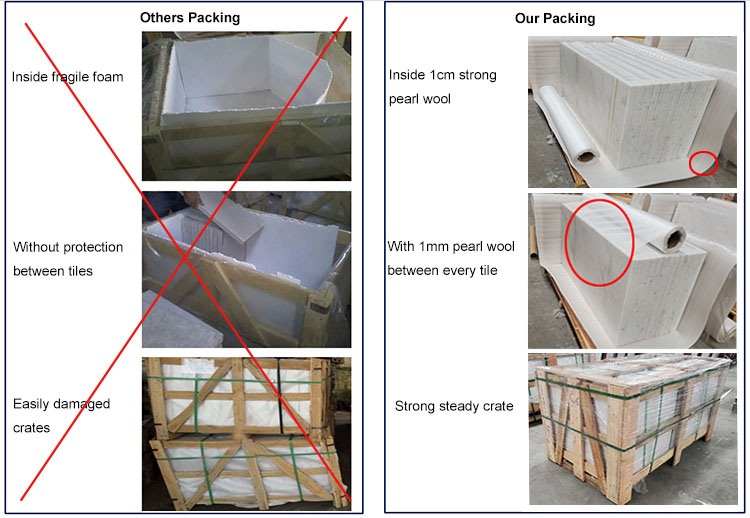 Why Choose Rising Source stone
1.Direct mining of marble and granite stone blocks at a low cost.
2.Own factory processing and quick delivery.
3.Free insurance, damage compensation, and excellent after-sales service
4.Offer a free sample.
Please contact us or visit our website for further product details.
---
Next:
China Factory for China Transtones Natural Green Agate Dining Table Backlit for Interior Decors Slab Sheet
---