Natural stone slabs blue roma quartzite for kitchen worktops
Product Detail
Product Tags
Product Name

Natural stone slabs blue roma quartzite for kitchen worktops
Surface Finish

Polished, Honed, etc.

Slabs
Size
1800(up)x600(up)mm1800(up)x700(up)mm
2400(up)x1200(up)mm
2800(up)x1500(up)mm
Thk
18mm, 20mm,etc.
Tiles
Size
300x300mm 600x300mm 600x600mm
Thk
18mm, 20mm,etc.
Countertops
 Size
Customization based on drawings/requirement
 Thk
18mm, 20mm,etc.
Vanity Tops
Size
Customization based on drawings/requirement
Thk
18mm, 20mm,etc.
Blue roma is a blue quartzite with gold and brown textures that comes from Brazil. It's irregular veins. It's also called roma blue quartzite, roma imperiale quartzite, imperial blue quartzite, blue mare quartzite, blue roma granite. Blue roma quartzite is perfect for feature walls, floorings, staircases, tiles, fireplaces, kitchen countertops, and bathroom vanity tops because of its stylish, exotic design and strong hardness.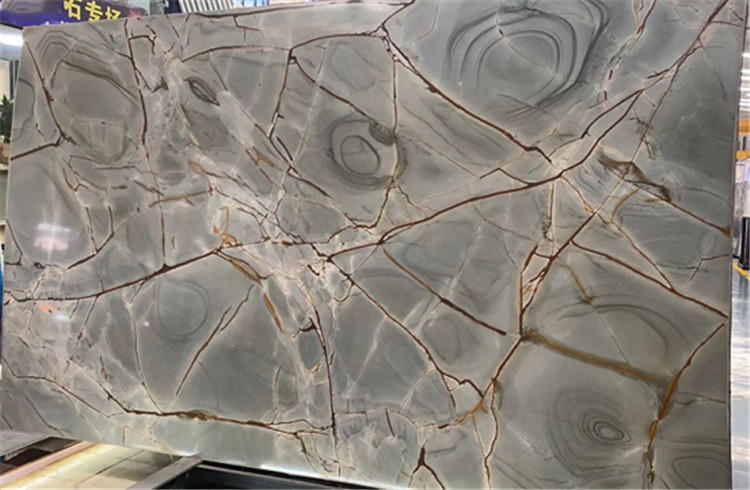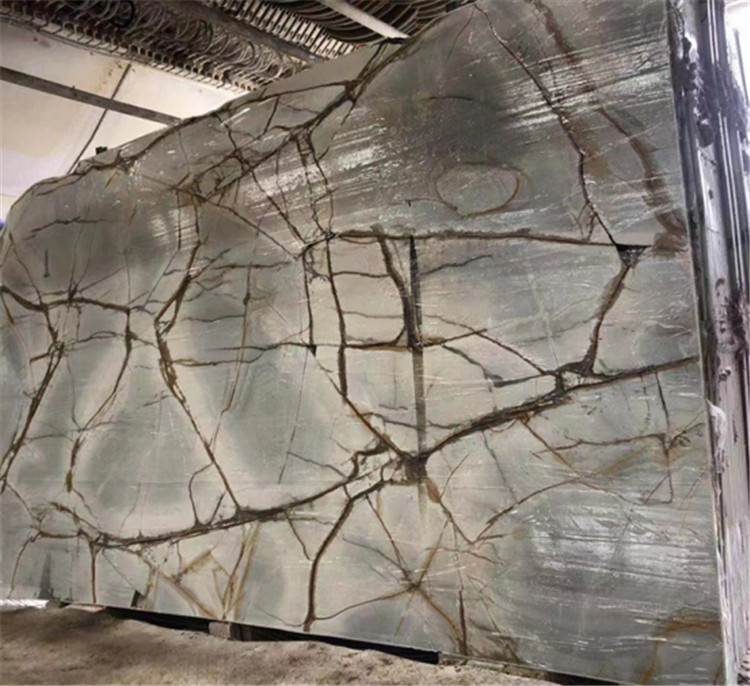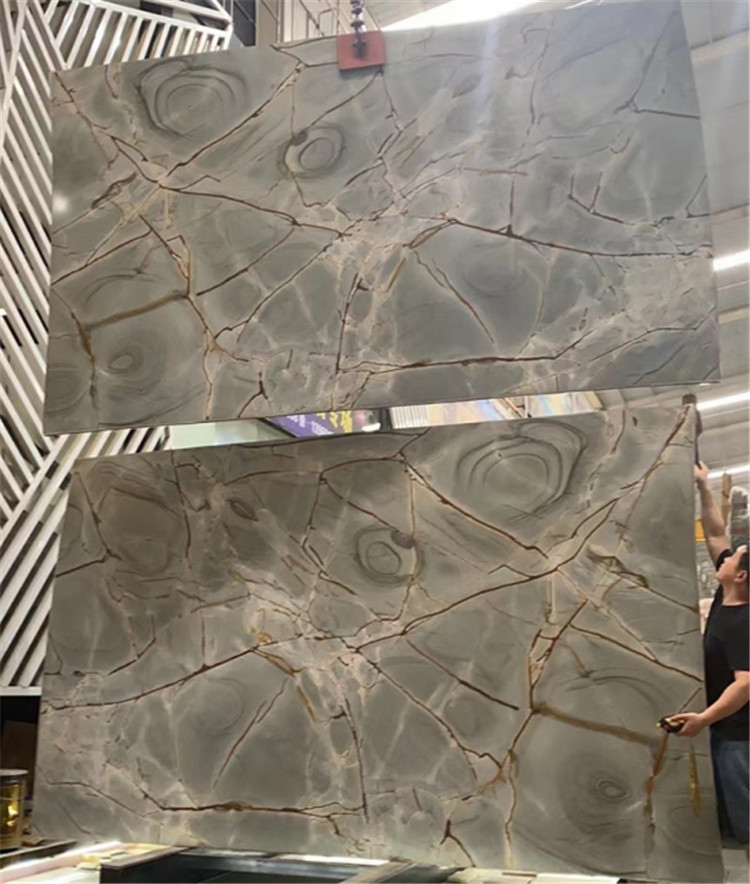 We like this unique quartzite stone, especially for the huge island and maybe all the countertops. It would complement the vein cut ivory travertine floor. The cabinetry will be swiss coffee white. It is appropriate for the following housing styles: beach, cottage, contemporary, mid-century, spanish mix, and so on.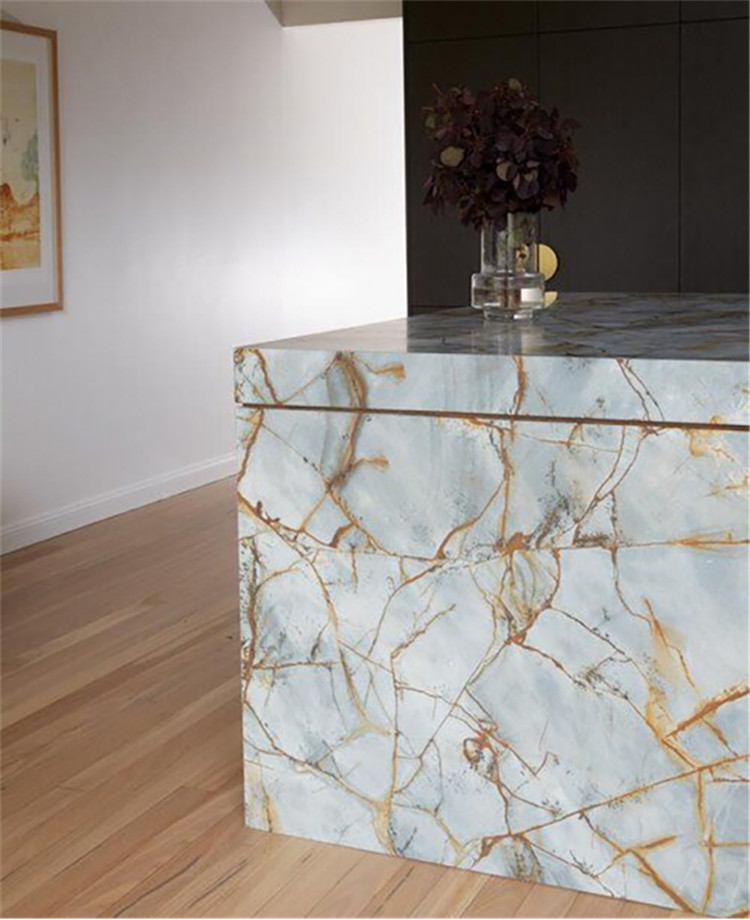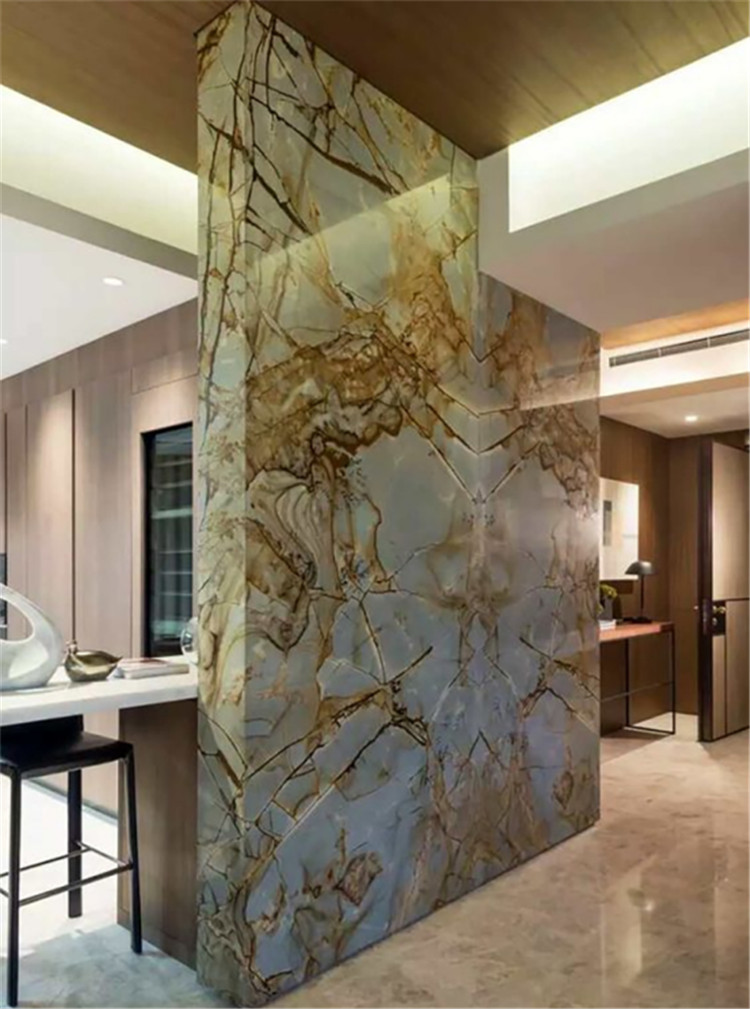 Rising Source Group is as a direct manufacturer and supplier of natural marble, granite, onyx, agate, quartzite, travertine, slate, artificial stone, and other natural stone materials. The majority of our materials are offered as slabs and tiles. We stock over 500 different varieties of stone, including over 50 exotics.We are always developing new creative ideas, cutting-edge materials, and cutting-edge designs.Quarry, Factory, Sales, Designs and Installation are among the Group's departments. The Group was founded in 2002 and now owns five quarries in China. Our factory has a variety of automation equipment, such as cut blocks, slabs, tiles, waterjet, stairs, counter tops, table tops, columns, skirting, fountains, statues, mosaic tiles, and so on, and it employs over 200 skilled workers can produce at least 1.5 million square meters of tile per year.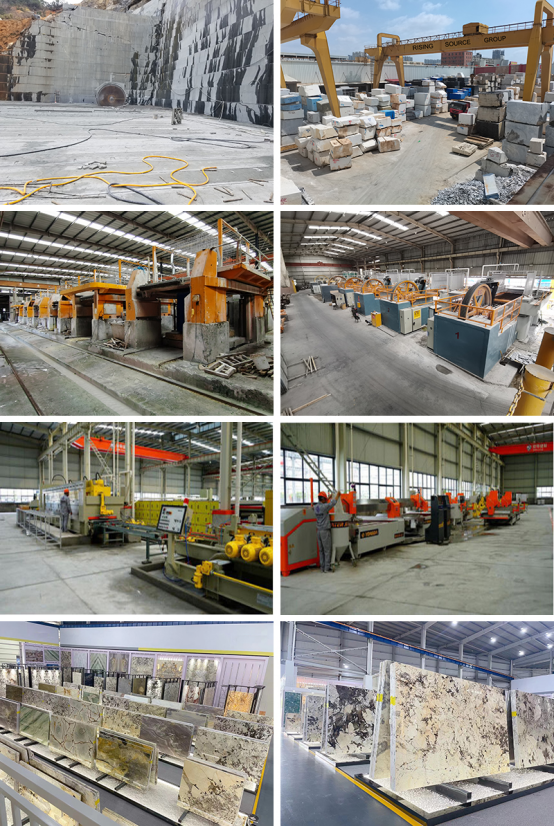 Luxury stone for home decoration ideas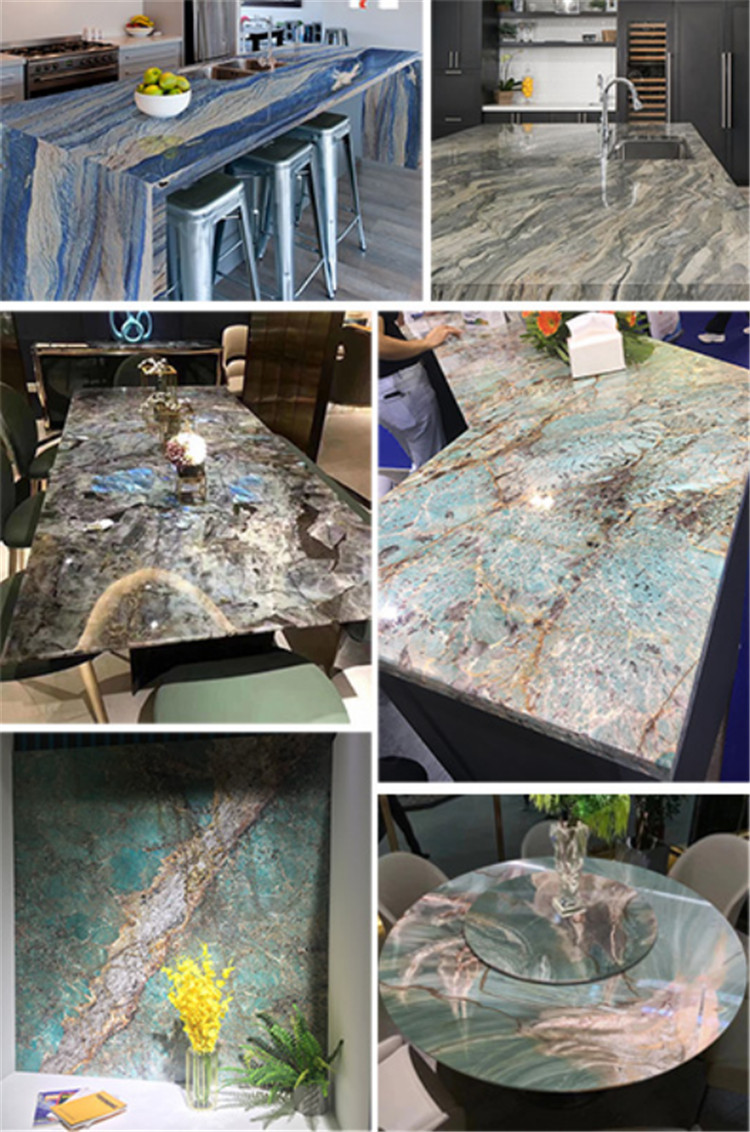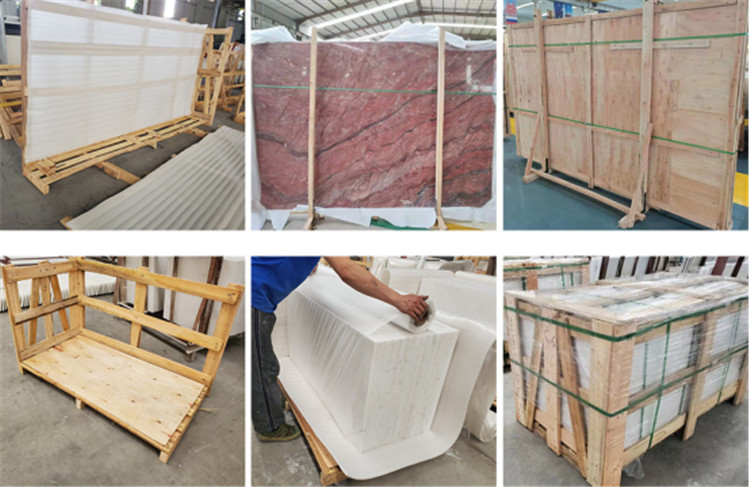 Carefully packing details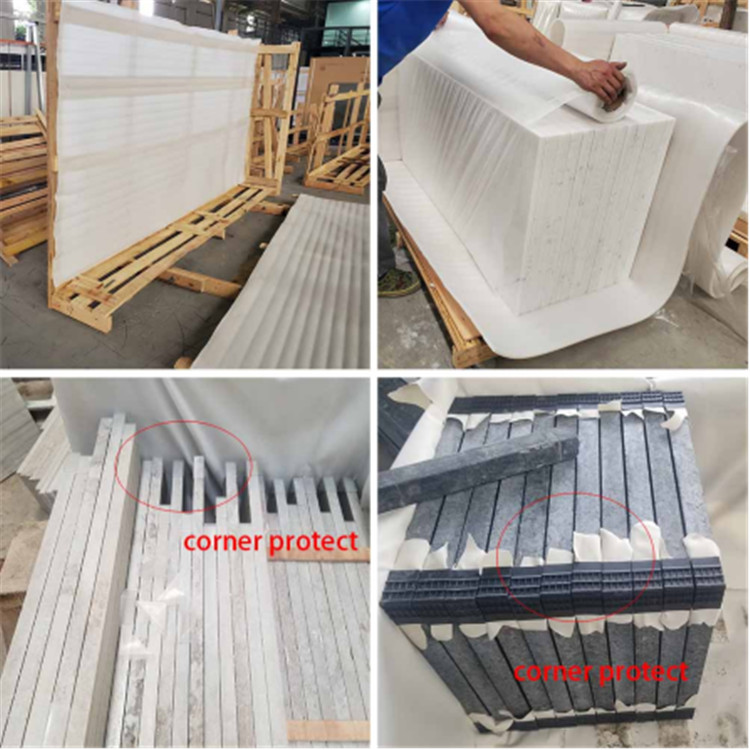 Many of our stone products have been tested and certified by SGS to assure good quality products and best service.
About SGS Certification
SGS is the world's leading inspection, verification, testing and certification company. We are recognized as the global benchmark for quality and integrity.
Testing: SGS maintains a global network of testing facilities, staffed by knowledgeable and experienced personnel, enabling you to reduce risks, shorten time to market and test the quality, safety and performance of your products against relevant health, safety and regulatory standards.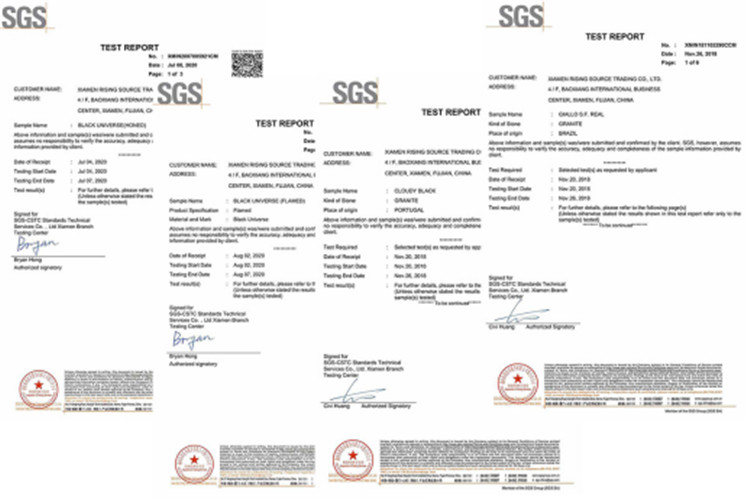 Great! We successfully received these white marble tiles, which are really nice, of high quality, and come in a great packaging, and we are now ready to begin our project. Thank you very much for your excellent teamwork.
-Michael
I am very happy with the calacatta white marble. The slabs are really high-quality.
-Devon
Yes, Mary, thank you for your kind follow-up. They are of high quality and come in a secure package. I also appreciate your prompt service and delivery. Tks.
-Ally
Sorry for not sending these beautiful pictures of my kitchen countertop sooner, but it turned out wonderful.
-Ben
We take pleasure in providing personalized customer service and high-quality products. Not finding what you're looking for? Please contact us for more informations.
---
---