Natural juparana colombo grey granite for exterior floor tiles
Product Detail
Product Tags
Product names

Natural juparana colombo grey granite for exterior floor tiles
Common sizes
Slabs
Size
1800(up) x 600(up)mm
1800(up) x 700(up)mm
2400(up) x 1200(up)mm
2800(up) x 1500(up)mm etc
Thk
15mm, 18mm, 20mm, 25mm, 30mm, etc
Tiles
Size
305 x 305mm or 12" x 12"
400 x 400mm or 16" x 16"
457 x 457mm or 18" x 18"
600 x 600mm or 24" x 24" etc
Thk
10mm,12mm,15mm,18mm,20mm,2.5mm,30mm, etc
Countertops
Size
96" x 26", 76"x36", 98"x26", 108" x 26"
Thk
3/4", 3/8", 1/2"
Vanity Tops
Size
25"x22" , 31"x22", 37"x22" , 49"x22", 60" x22"
Thk
3/4", 3/8", 1/2"
Edge Style
bull nose, ogee, bevel, eased, polish, etc
Packing
1) Tiles & cut to size in Fumigated wooden crates. inside will cover
by foamed plastics (polystyrene).
2) Slab in fumigated wooden bundle.
Usage
For internal and external decoration and construction.
wall panel, floor tile, stairs, paving, wall cladding, countertop, vanity are available.
Juparana grey granite is a grey wave granite in China. Juparana grey is durable, acid and alkali resistant, and weather resistant, making it suitable for long time outdoor usage. Juparana grey granite tiles also have a high bearing capacity, compression capacity, and strong grinding ductility, as well as easy cutting and molding and the ability to make thin and big granite tiels. The most common processing methods for juparana granite slabs include polished surface, honed surface, flamed surface, bush-hammered surface, pineapple surface, natural split surface, sandblasted surface, antique, and so on.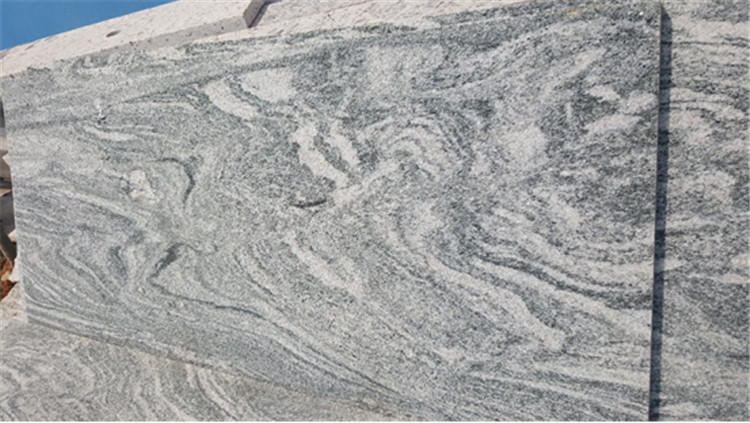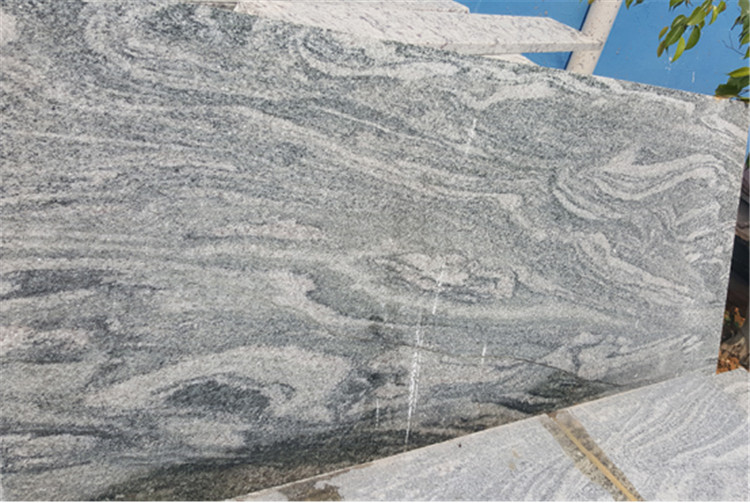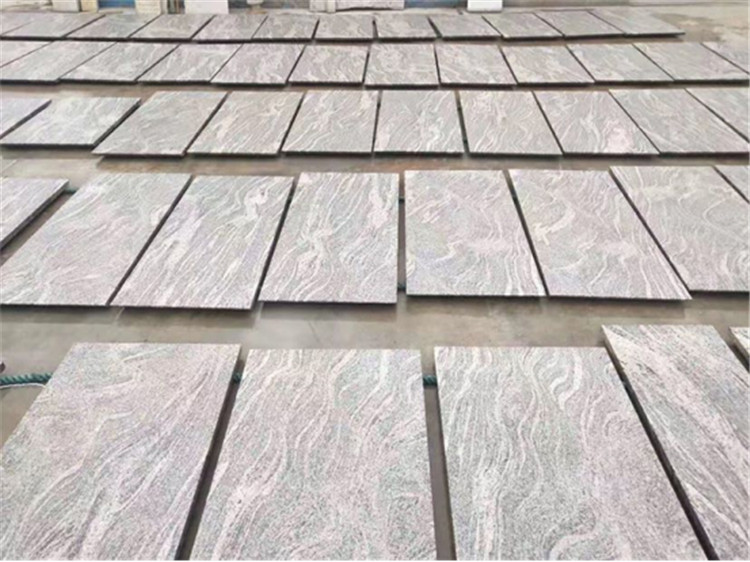 Juparana grey granite is especially good for countertop, wash basin, pillar, flooring, wall cladding, staircase and any other construction decorations. We are China's leading producer and supplier of Juparana grey granite blocks and slabs. We can provide Juparana grey granite at a cheap cost per square foot.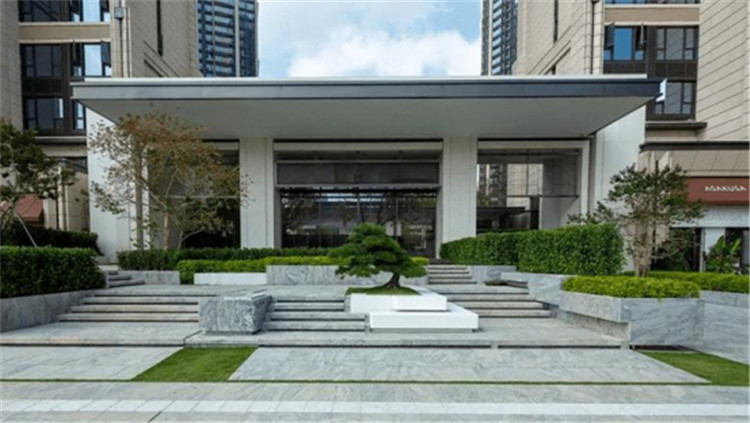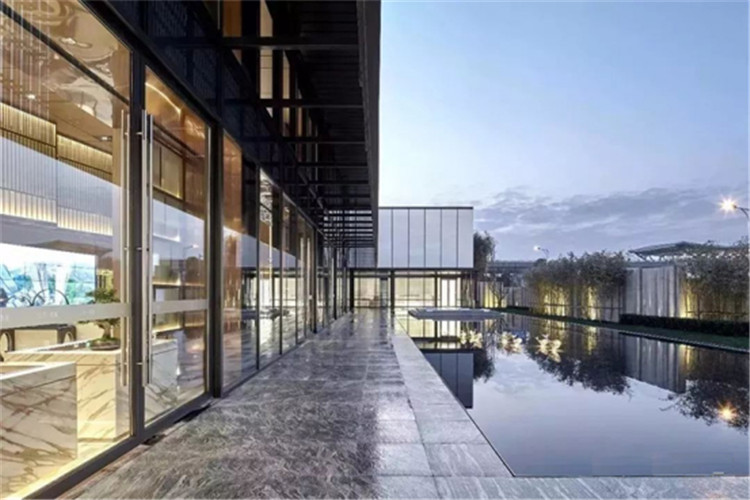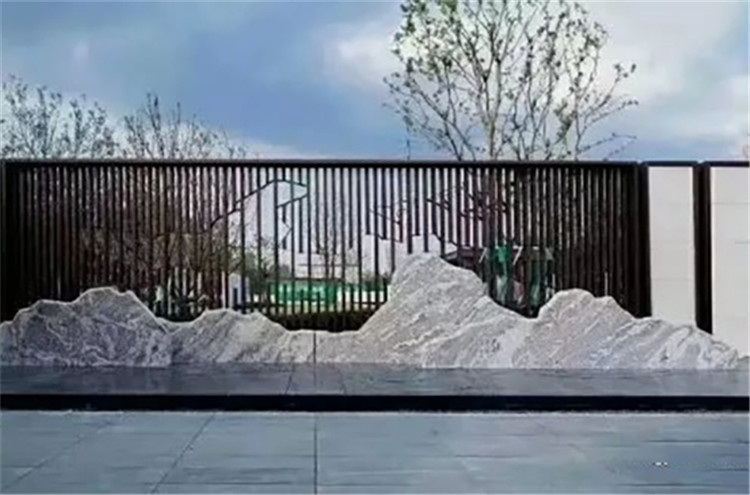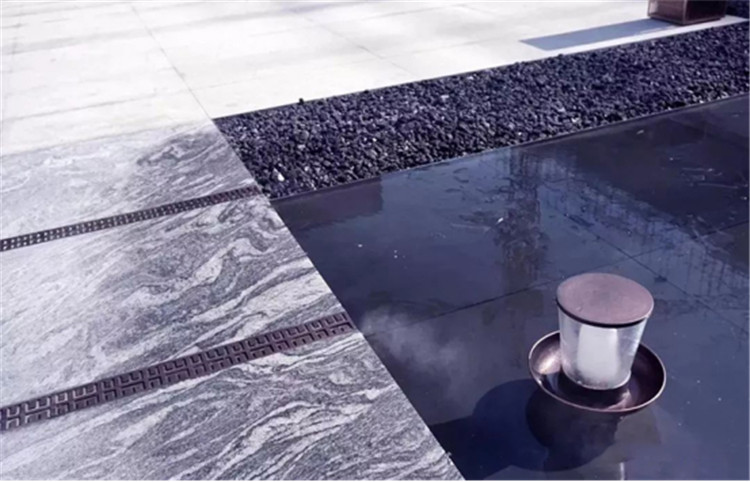 NEWEST PRODUCTS
Newest and wedest products for both natural stone and artificial stone.
CAD DESIGNING
Excellent CAD team can offer both 2D and 3D for your natural stone project.
STRICT QUALITY CONTROL
High quality for all of products, inspect all details striclty.
VARIOUS MATERIALS ARE AVAILABLE
Supply marble, granite, onyx marble, agate marble, quartzite slab, artificial marble, etc.
ONE STOP SOLUTION SUPPLIER
Specialize in stone slabs, tiles, countertop, mosaic, waterjet marble, carving stone, kerb and pavers, etc.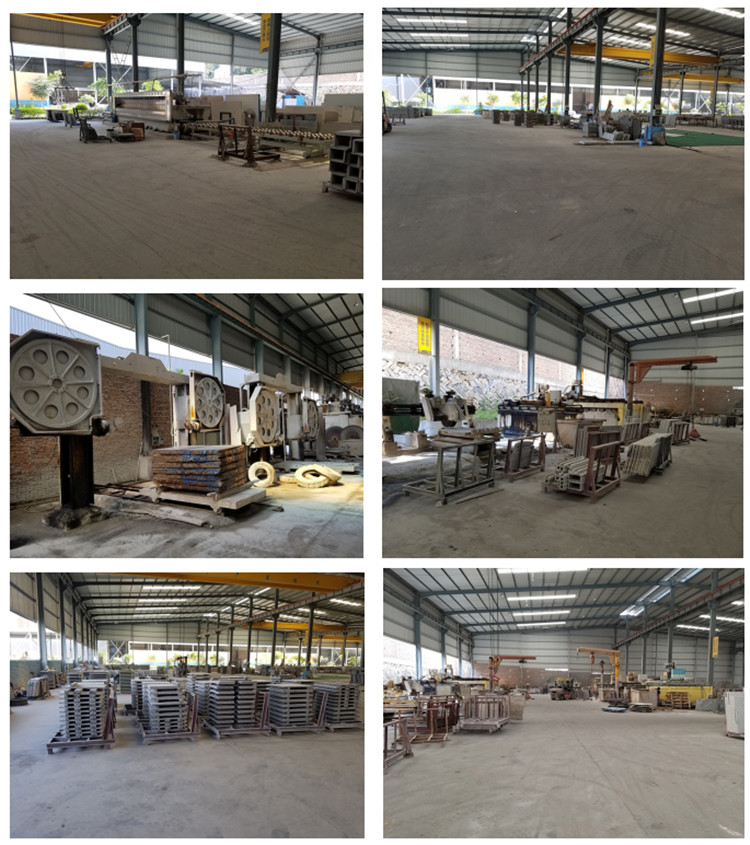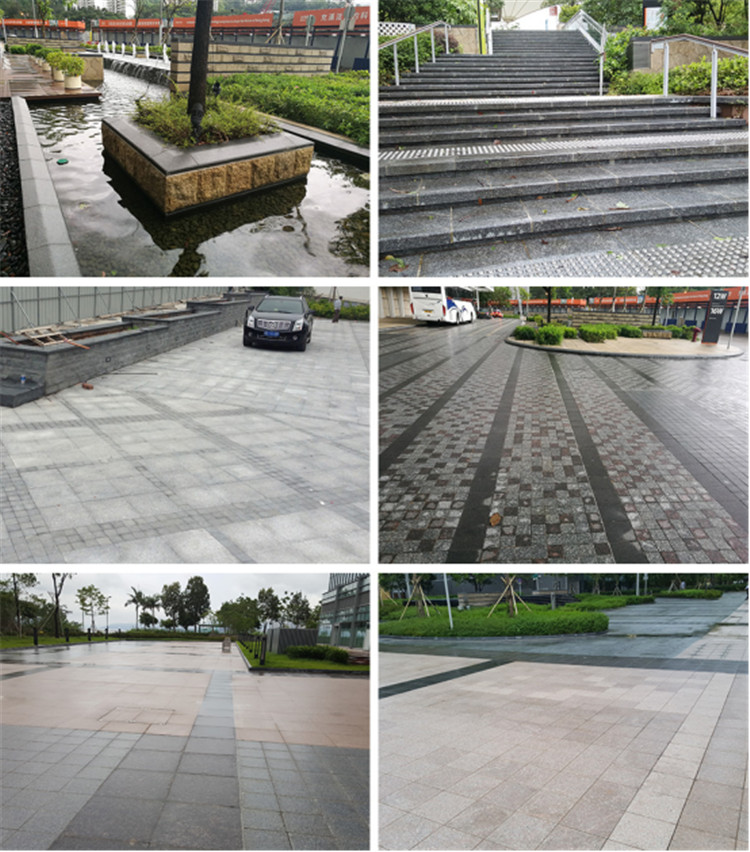 Many of our stone products have been tested and certified by SGS to assure good quality products and best service.
About SGS Certification
SGS is the world's leading inspection, verification, testing and certification company. We are recognized as the global benchmark for quality and integrity.
Testing: SGS maintains a global network of testing facilities, staffed by knowledgeable and experienced personnel, enabling you to reduce risks, shorten time to market and test the quality, safety and performance of your products against relevant health, safety and regulatory standards.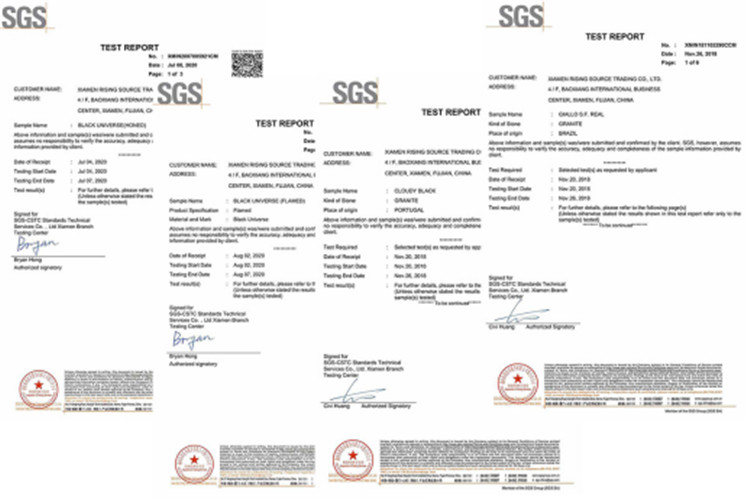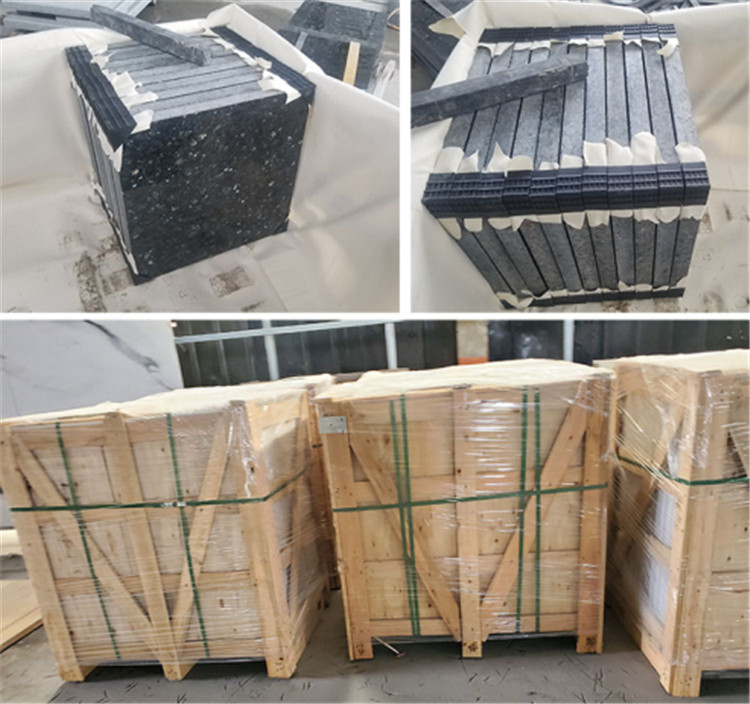 Our packing compare with others.
Our packing is more careful than others.
Our packing is safer than others.
Our packing is stronger than others.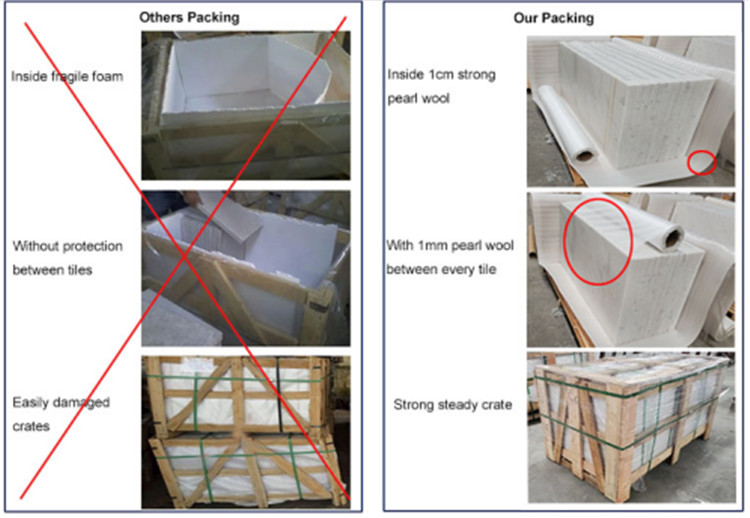 What are the payment terms?
Normally, a 30% advance payment is required, with the rest due upon receipt of documents.
How can I obtain a sample?
The sample will be given on the following terms:
Marble samples less than 200X200mm can be provided for free for quality testing.
The customer is responsible for the cost of sample shipping.
How can you guarantee quality?
Before mass production, there is always a pre-production sample; Before shipment, there is always a final inspection.
Whether do you have a stable stone Raw materials supply?
A long term cooperation relationship is kept with eligible suppliers of raw materials, which ensures the high quality of our products from 1st step.
MOQ
Our MOQ is usually 50 square meters. Luxury stone can be accepted under 50 square meters.
Please contact us for the exact update price.
---
---