Chinese marble jura beige limestone tile for outdoor garden decor
Product Detail
Product Tags
Product Name
Chinese marble jura beige limestone tile for outdoor garden decor
Available Product
Slabs, Tiles, Waterjet medallion, Countertop,Vanity tops,Table tops,Skirtings, Window sills, Steps & Riser stair, Columns,Baluster,Curbstone. Paving stone, Mosaic & Borders, Sculptures, Tombstones, Fireplace, Fountain, ect.
Popular Size
Big slab
Big slab Size 2400 upx1200up mm ,thickness 1.6cm,1.8cm,2.0cm
Tile
1) 305 x 305 x 10mm or 12" x 12" x 3/8"
2) 406 x 40 6x 10mm or 16" x 16" x 3/8"
3) 457 x 457 x  10mm or 18" x 18" x 3/8"
4) 300 x 600 x 20mm or 12" x 24" x 3/4"
5) 600 x 600 x 20mm or 24" x 24" x 3/4" ect custom sizes
Vanity top
25"x22",31"x22",37"x22",49"x22",61"x22",ect. Thickness 3/4",1 1/4"  Any drawing can be customize made.
Countertop
96"x26",108"x26",96"x36",72"x36",72"x36",96"x16 "ect Thickness 3/4",1 1/4" Any drawing can be made.
Stair
step100-150x30-35x2/3cm
riser100-150x12-17x2/3cm
New Jura beige is a beige limestone from China. It with a consistent beige color and background, with fine grain and uniform structure. New Jura beige limestone as a decorative stone for cladding, pavement, and facades, both inside and outside of buildings and in metropolitan areas.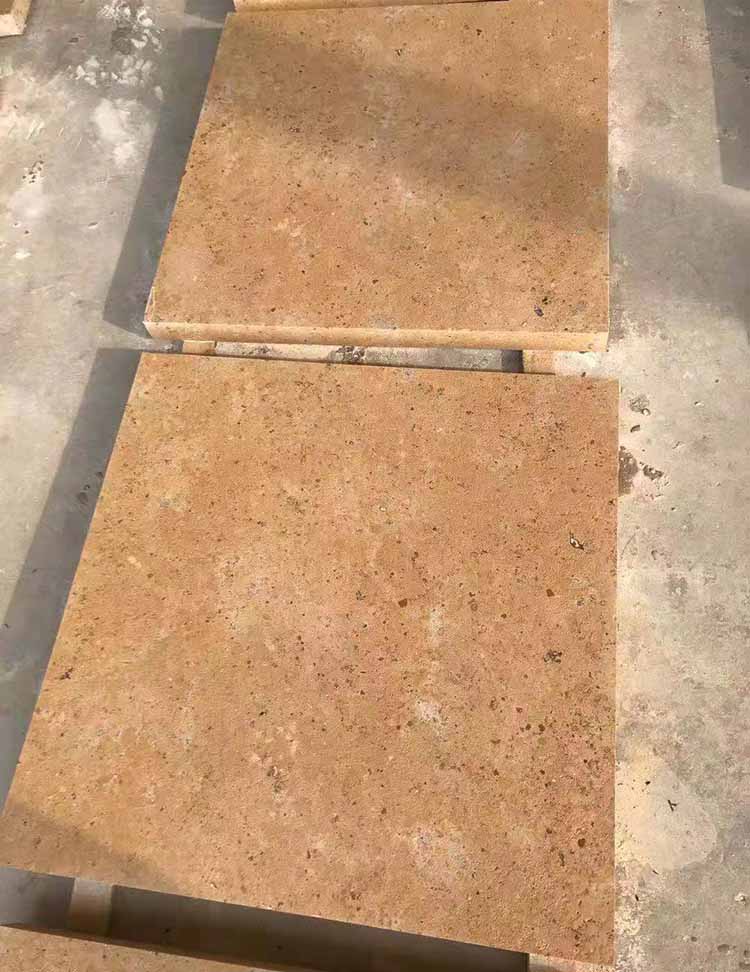 Antique surface of jura beige limestone
Sand blast surface of jura beige limestone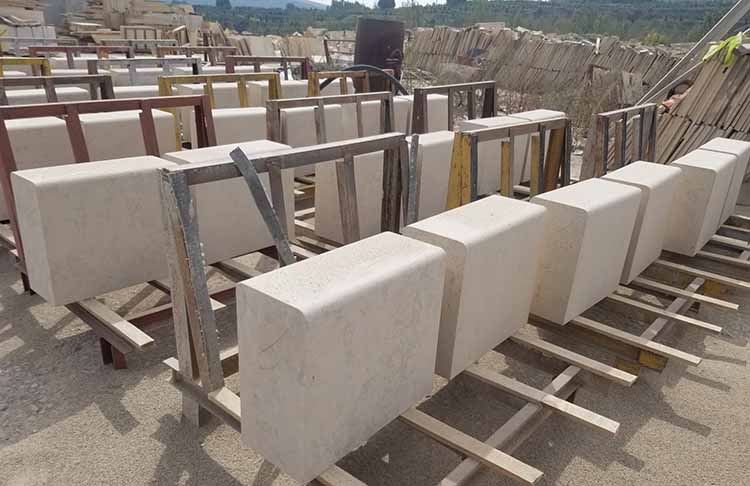 Natural surface of jura beige limestone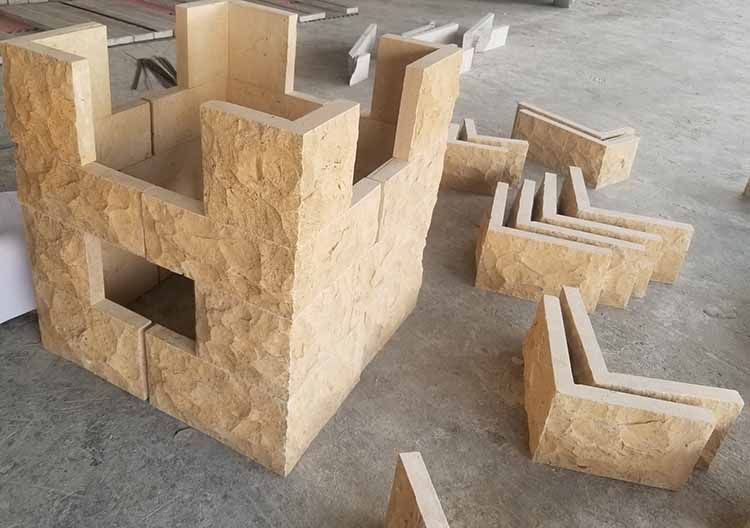 Jura beige limestone outdoor paving: these durable limestone tiles are perfect for use outside thanks to their durability. Each tile has individual fossil and shell detailing which makes up the character of natural stone tiles.
Our jura beige limestone applied in the park of Disney in Hongkong.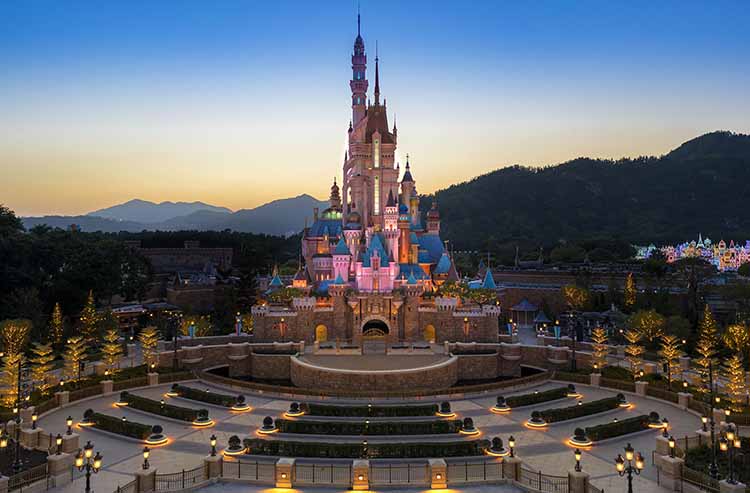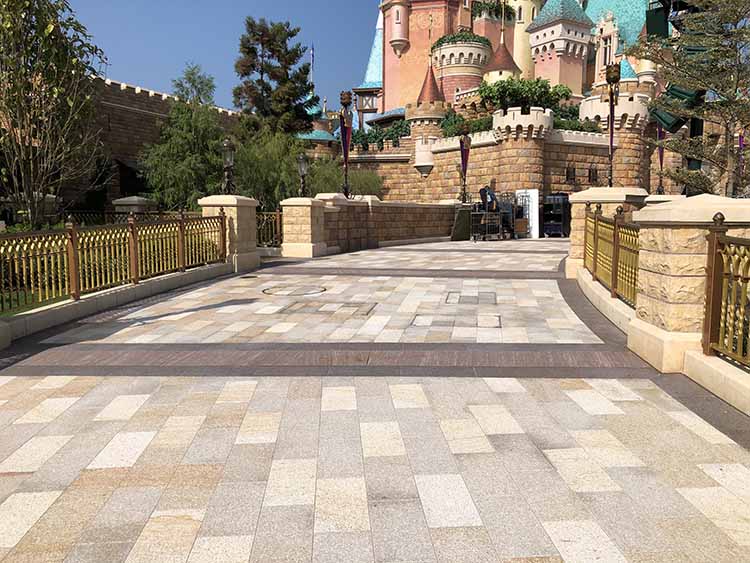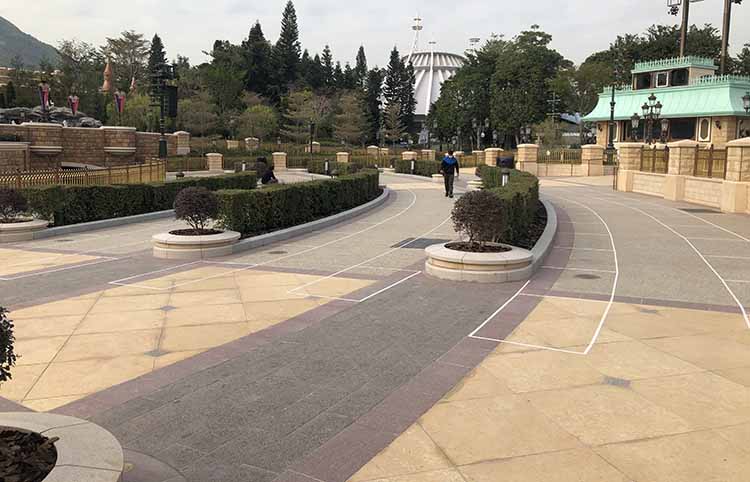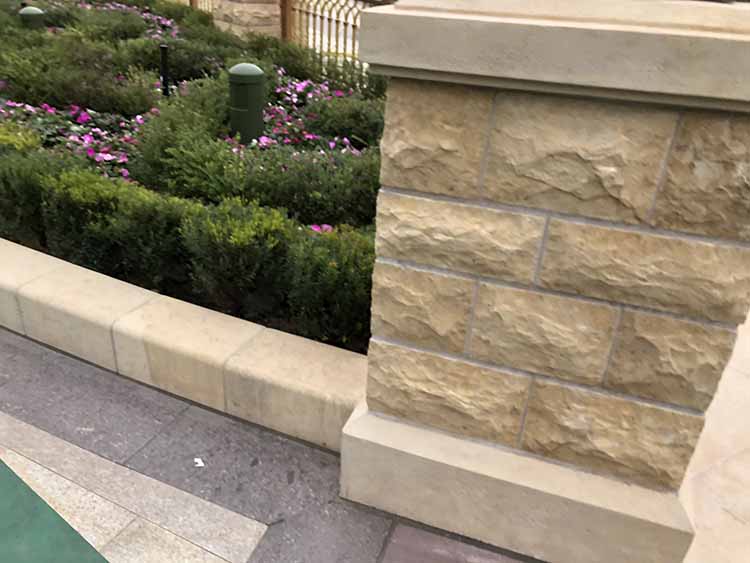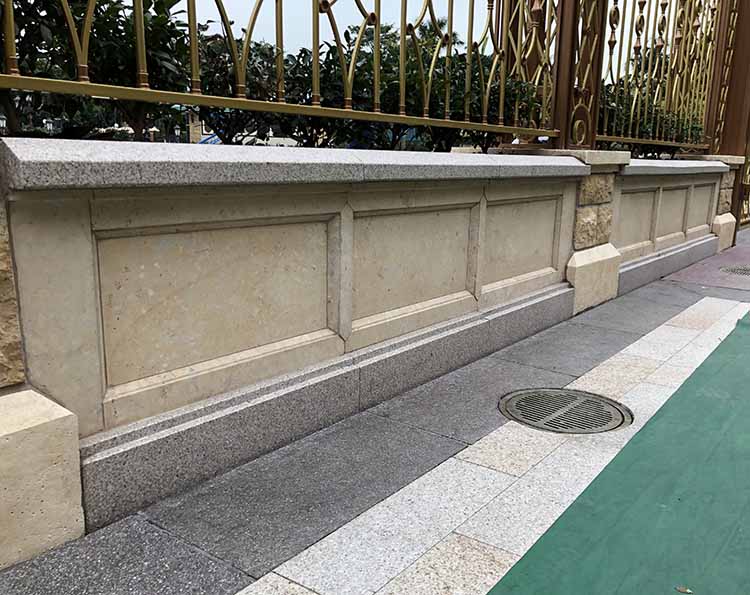 Rising Soure Group is a manufacturer and exporter, which specialized in the field of the global stone industry. We provide various stone material options as well as a one-stop solution and service for marble and stone projects. We have an excellent reputation for completing many big projects across the world, including government buildings, hotels, retail malls, villas, flats, KTV and clubs, restaurants, hospitals, and schools, among others. To guarantee that high-quality items reach securely at your location, we make every effort to meet strict requirements for material selection, processing, packaging, and shipping. We will make every effort to exceed your expectations.
Mainly products: natural marble, granite, onyx marble, agate marble, quartzite stone, travertine, slate, artificial stone, and other natural stone materials.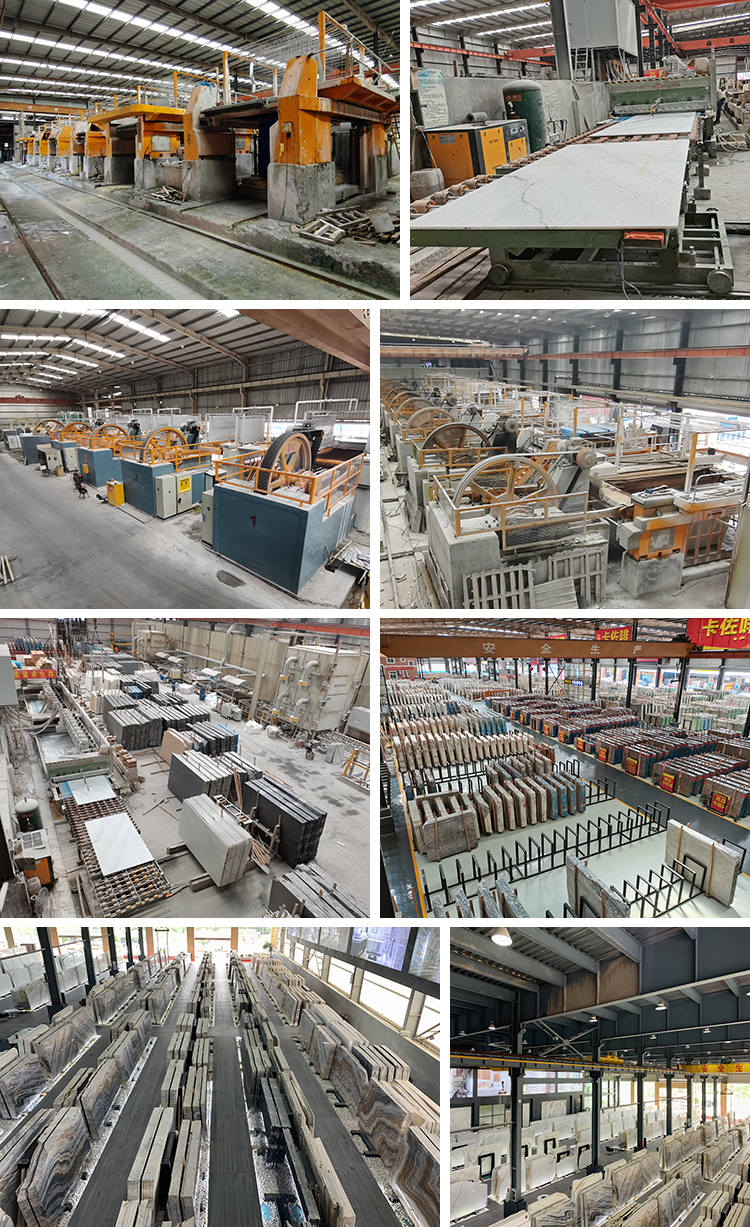 Many of our stone products have been tested and certified by SGS to assure good quality products and best service.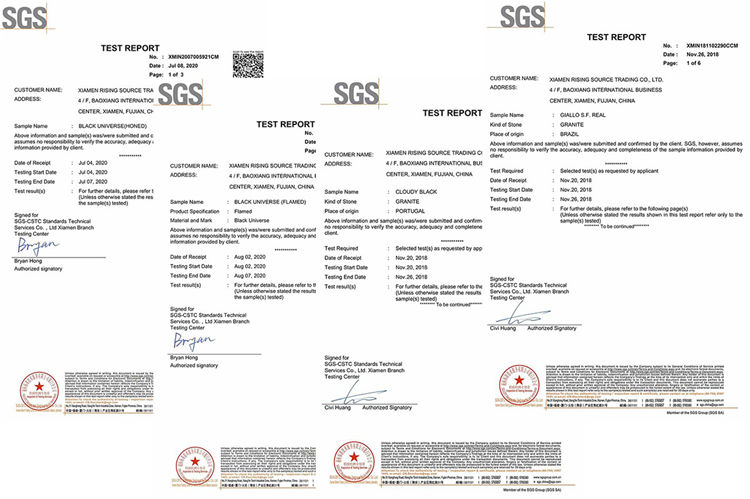 Marble tiles are packed directly in wooden crates, with safe support to protect the surface& edges, as well as to prevent rain and dust.
Slabs are packed in strong wooden bundles.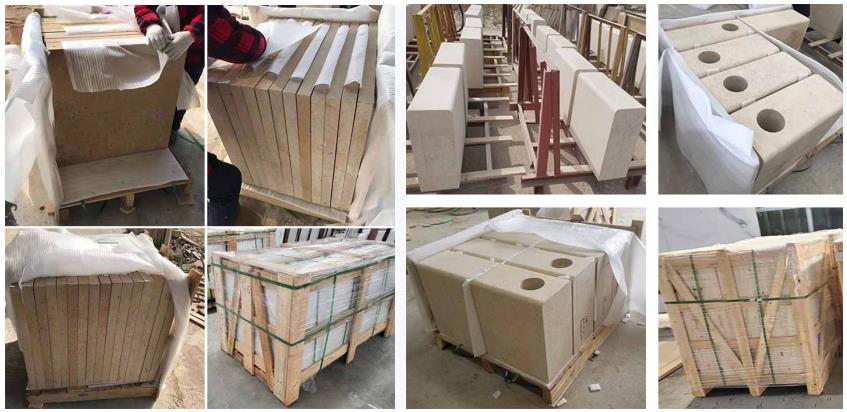 Our packaging is more meticulous than that of others.
Our packaging is more secure than that of others.
Our packaging is more durable than that of others.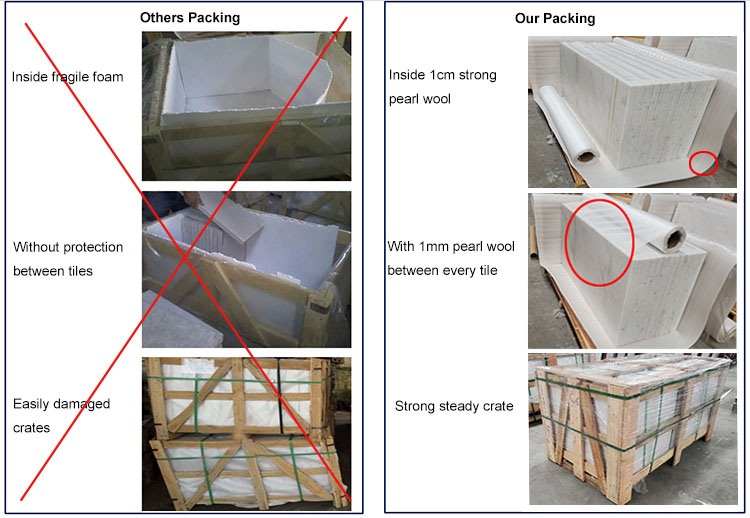 Our Clinet's Favorable Commnet
Great! We successfully received these white marble tiles, which are really nice, of high quality, and come in a great packaging, and we are now ready to begin our project. Thank you very much for your excellent teamwork.
-Michael
I am very happy with the calacatta white marble. The slabs are really high-quality.
-Devon
Yes, Mary, thank you for your kind follow-up. They are of high quality and come in a secure package. I also appreciate your prompt service and delivery. Tks.
-Ally
Sorry for not sending these beautiful pictures of my kitchen countertop sooner, but it turned out wonderful.
-Ben
Please contact us or visit our website for further product details.
---
---