Aluminum marble stone honeycomb composite panels for wall cladding
Product Detail
Product Tags
Product Name

Aluminum marble stone honeycomb composite panels for wall cladding
Stone

Natural marble stone

Color

White/black/grey/brown/green, etc.

Thickness
5mm +

7/10/15

mm Honeycomb backer
Size
Cut- To - Size
Backer
Aluminum honeycomb core
Size
2440X1220mm/1200X600mm/3200X2000, ect.
Usage

Wall cladding
8 Reasons to Choose Stone Honeycomb Panel
1.Lightweight.
The thickness of the marble composite panel can be 5mm (compound with aluminum honeycomb panel), while the thickness of the ceramic/granite composite panel is just 12mm, saving a lot of transportation costs. Because the panel is lighter, less load stress is applied to the building or structure. It is the best choice when the load on the building structure is limited.
2.Superrigidity and high strength.
The intensity of the stone honeycomb panel is better than the standard stone slab thanks to the mix of marble, ceramic tile, granite, and aluminum honeycomb panel. The bending and shear resistance have clearly improved, lowering the damage rate significantly during transit, installation, and operation.
3.Enhanced anti-pollution capabilities
Ordinary marble panel is normally put by cement wet stick, and after half a year or a year, the marble surface appears to change color and besmirch in various ways, purify hard. Because the aluminum foundation sheet is tougher and denser, as well as a thin coating of glue, the stone honeycomb panel avoids this.
4.Insulation from sound and heat
Insulating and soundproofing features of aluminum stone honeycomb composite panel for energy efficiency and comfort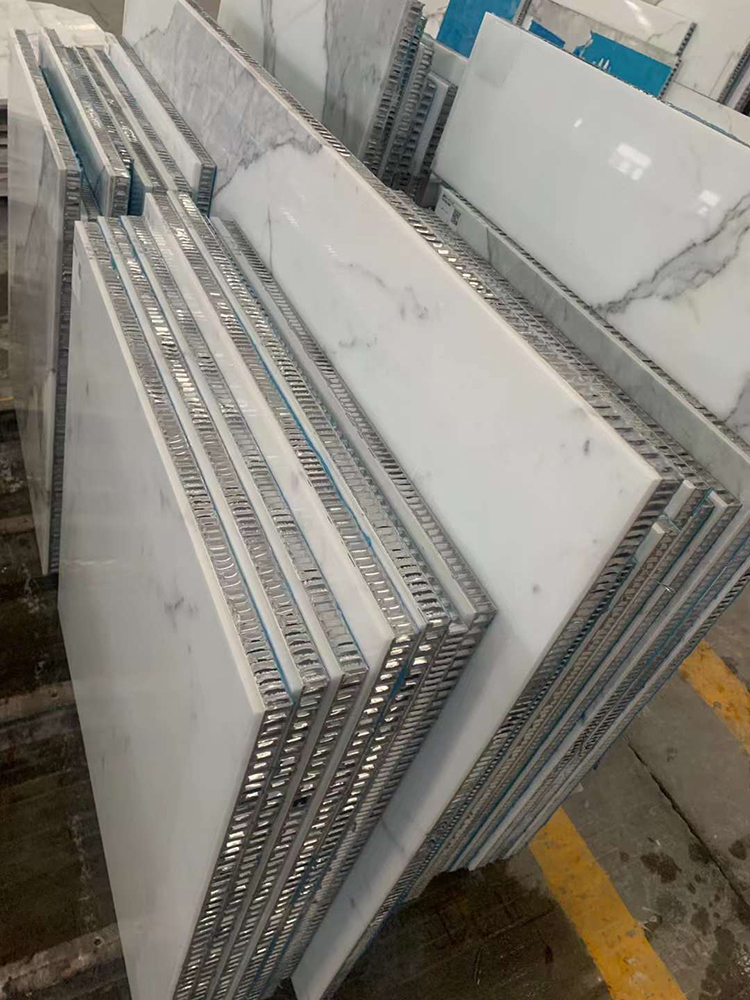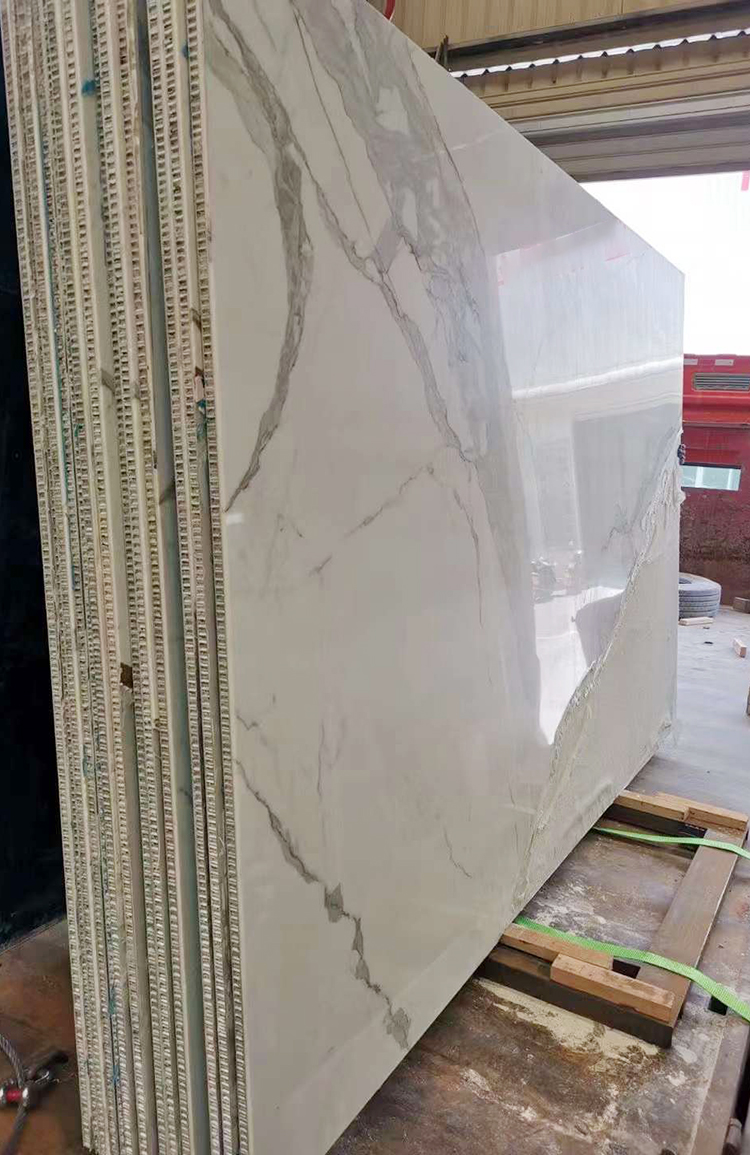 5.Easy to control color differently.
The marble honeycomb panel is cut into three or four pieces with 3M2 or 4M2 slices from a 1M2 original slab. Because the pattern and color of these 3M2 or 4M2 slices are nearly identical, it is easier to ensure color and pattern consistency when a large area is used.
6. Easy to install.
Light weight, high stiffness (not easily broken), and fewer color difference properties enable installation easier, safer, and faster while also lowering installation costs.
7.Environmentally friendly and energy efficient.
The stone aluminum honeycomb panel may considerably reduce the consumption of electric and heat energy after being built as a curtain wall because of its sound insulation, moisture resistance, and thermal insulation properties.
8.Cost-cutting
The stone honeycomb panel keeps costs down on shipment and installation because of its light weight and thinness. Furthermore, for more expensive stone varieties, stone honeycomb panels are priced lower than the original stone slab in variable degrees.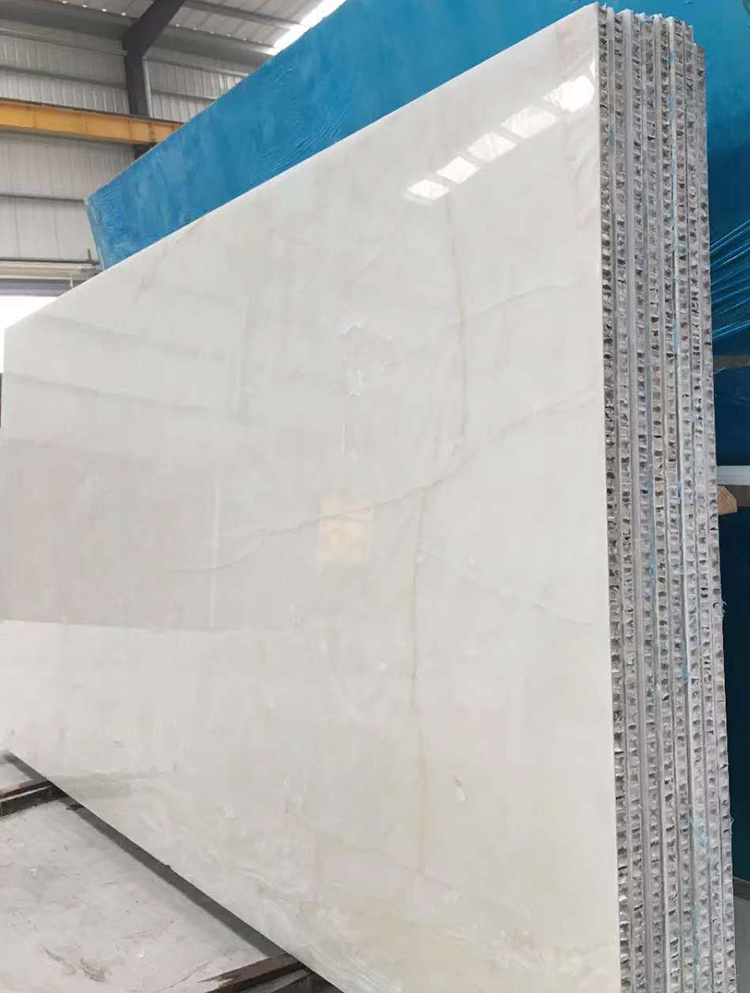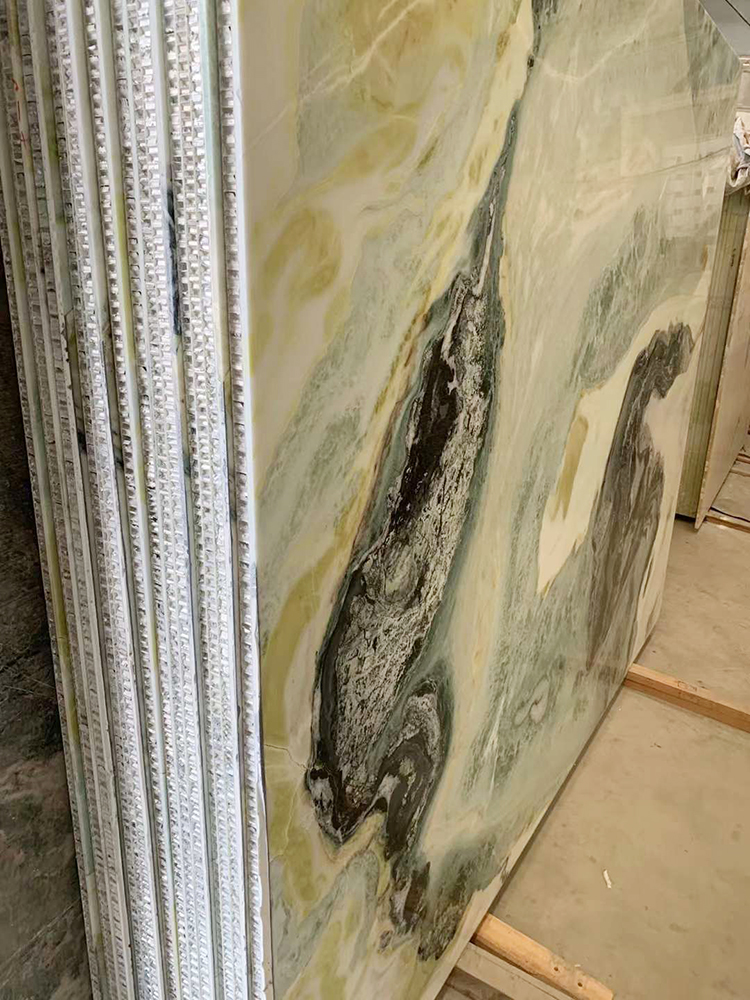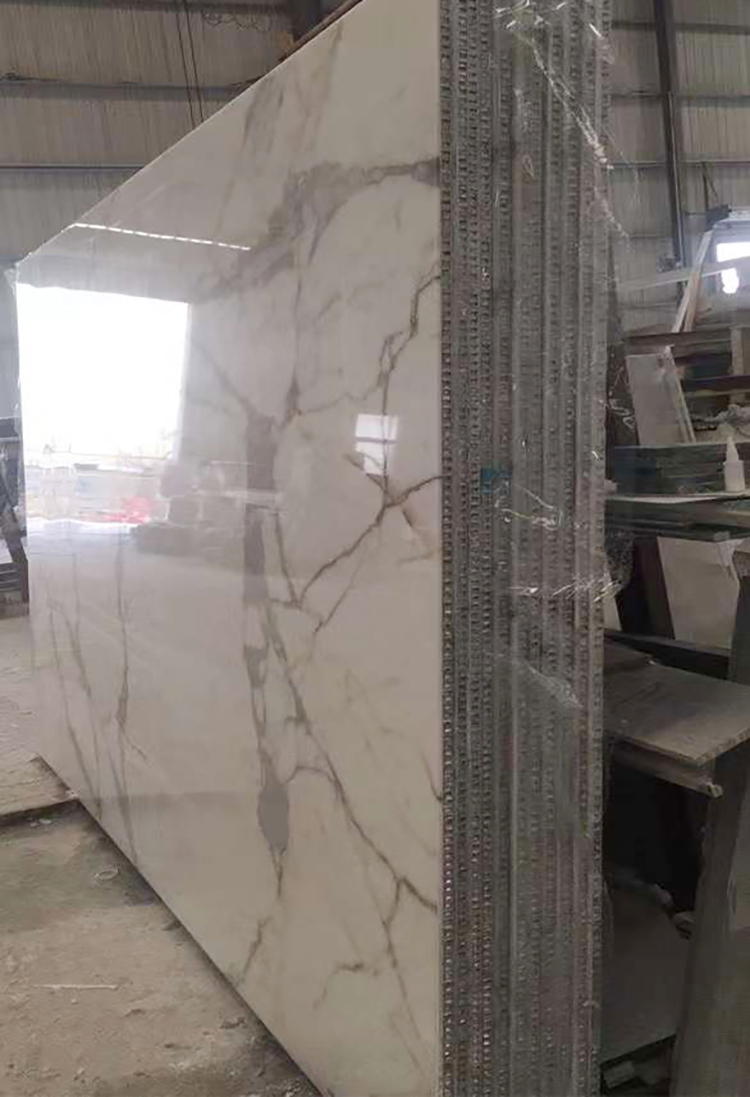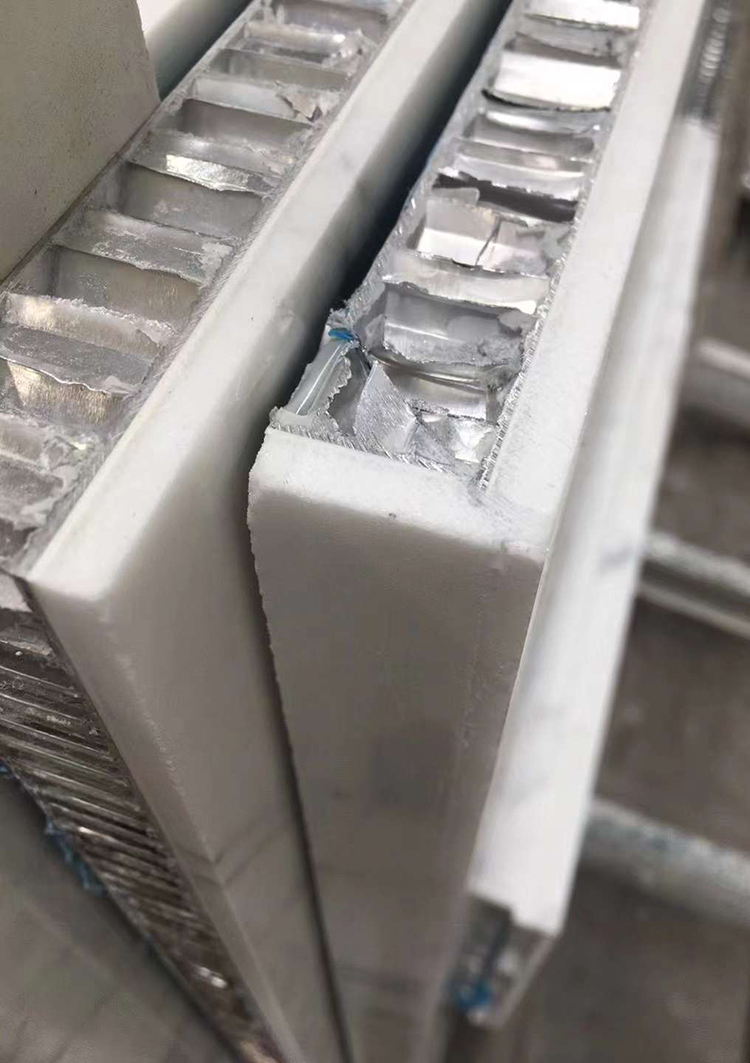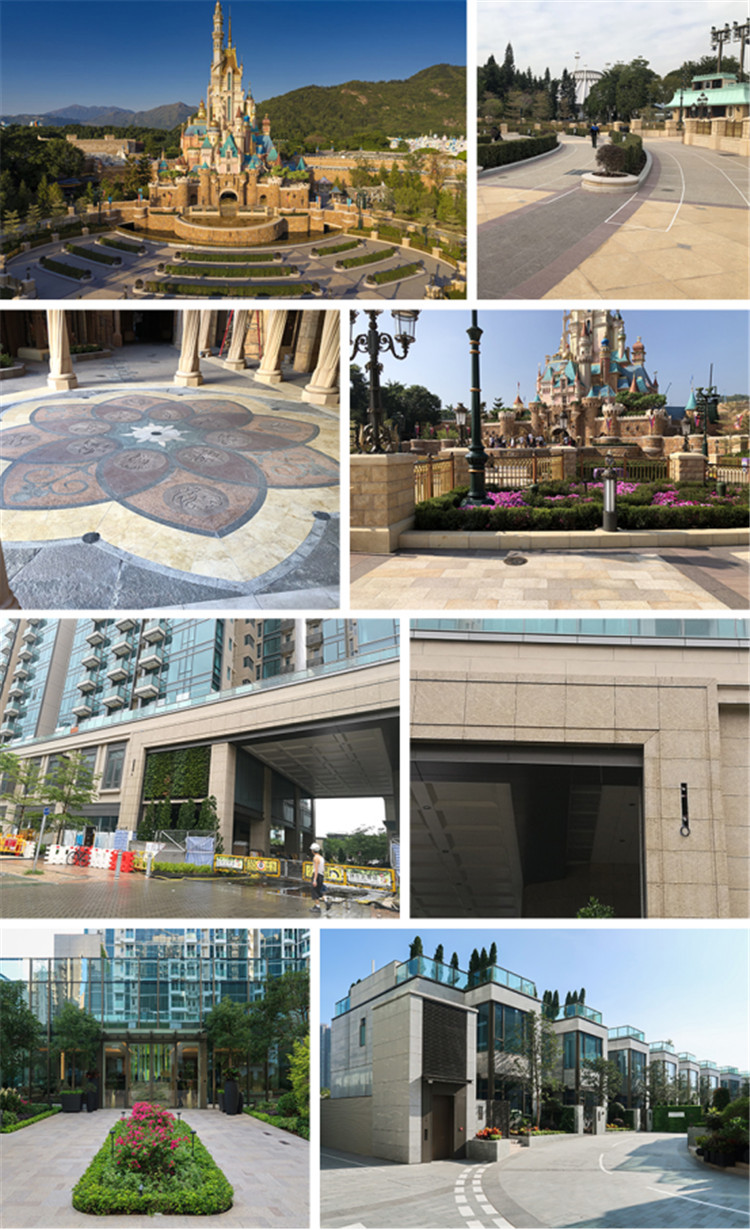 Rising Source Group is as a direct manufacturer and supplier of natural marble, granite, onyx, agate, quartzite, travertine, slate, artificial stone, and other natural stone materials. Quarry, Factory, Sales, Designs and Installation are among the Group's departments. The Group was founded in 2002 and now owns five quarries in China. Our factory has a variety of automation equipment, such as cut blocks, slabs, tiles, waterjet, stairs, counter tops, table tops, columns, skirting, fountains, statues, mosaic tiles, and so on, and it employs over 200 skilled workers can produce at least 1.5 million square meters of tile per year.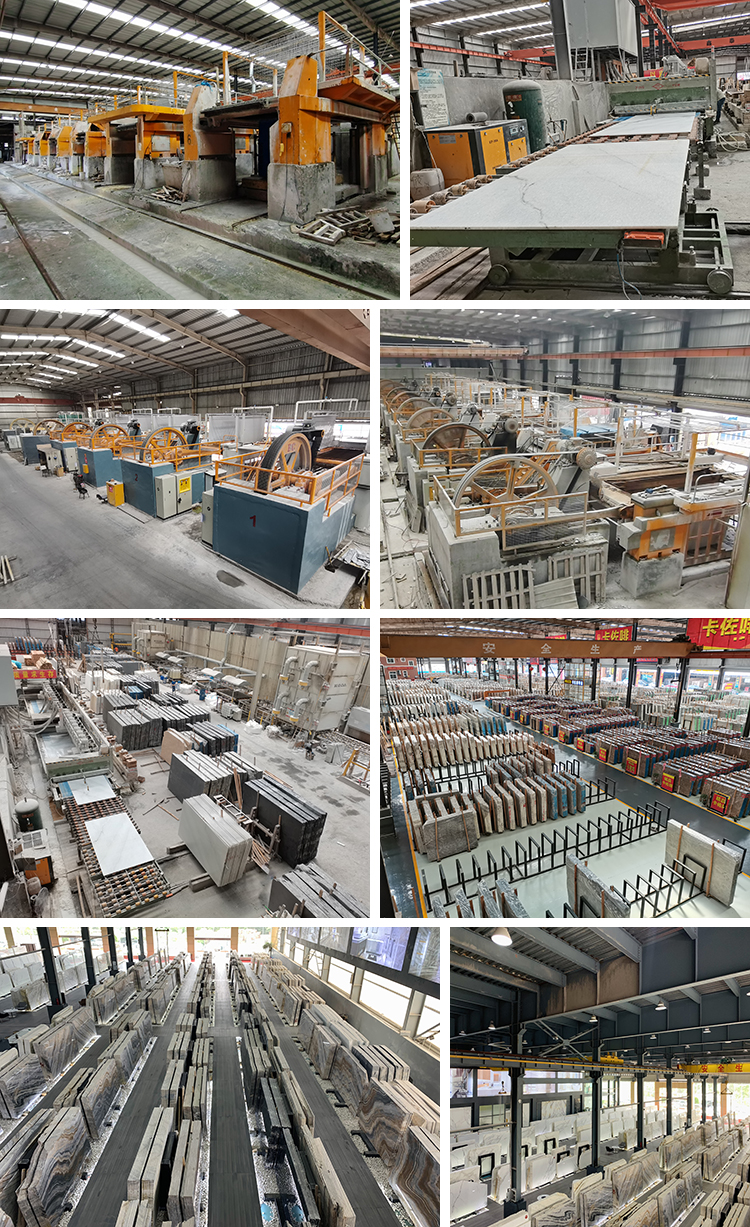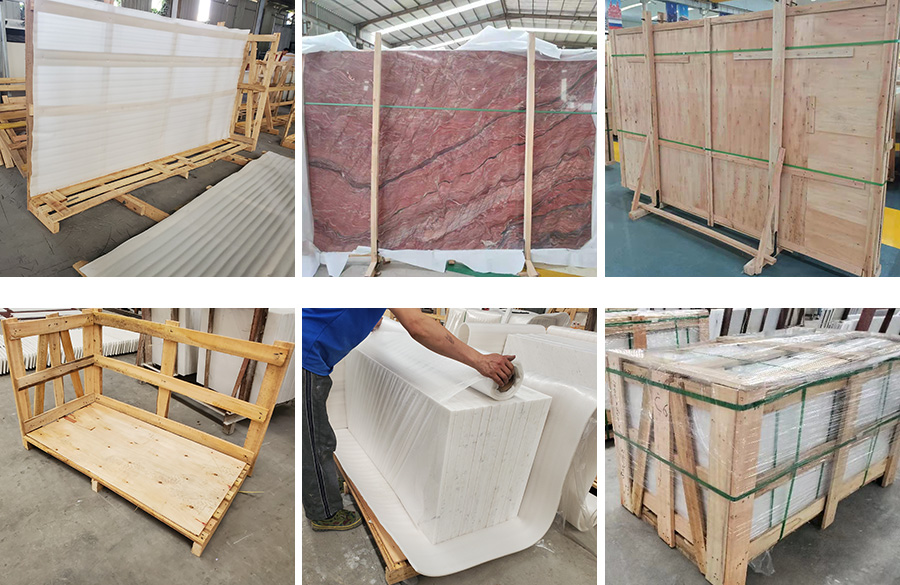 Our packins compare with others
Our packing is more careful than others.
Our packing is safer than others.
Our packing is stronger than others.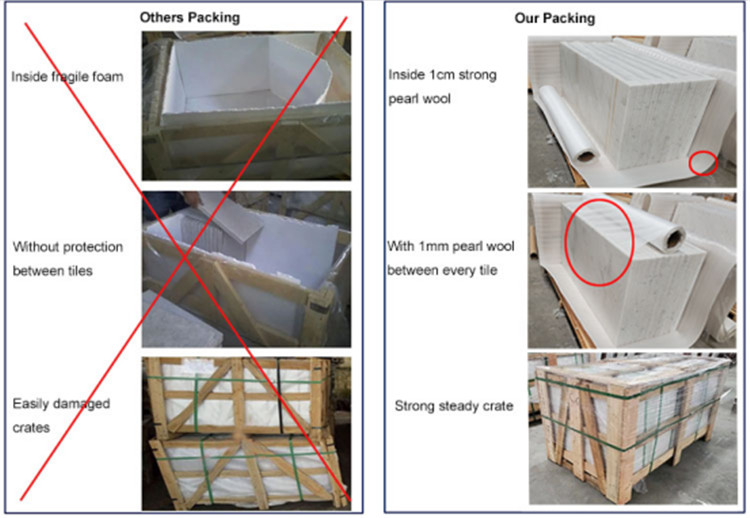 Many of our stone products have been tested and certified by SGS to assure good quality products and best service.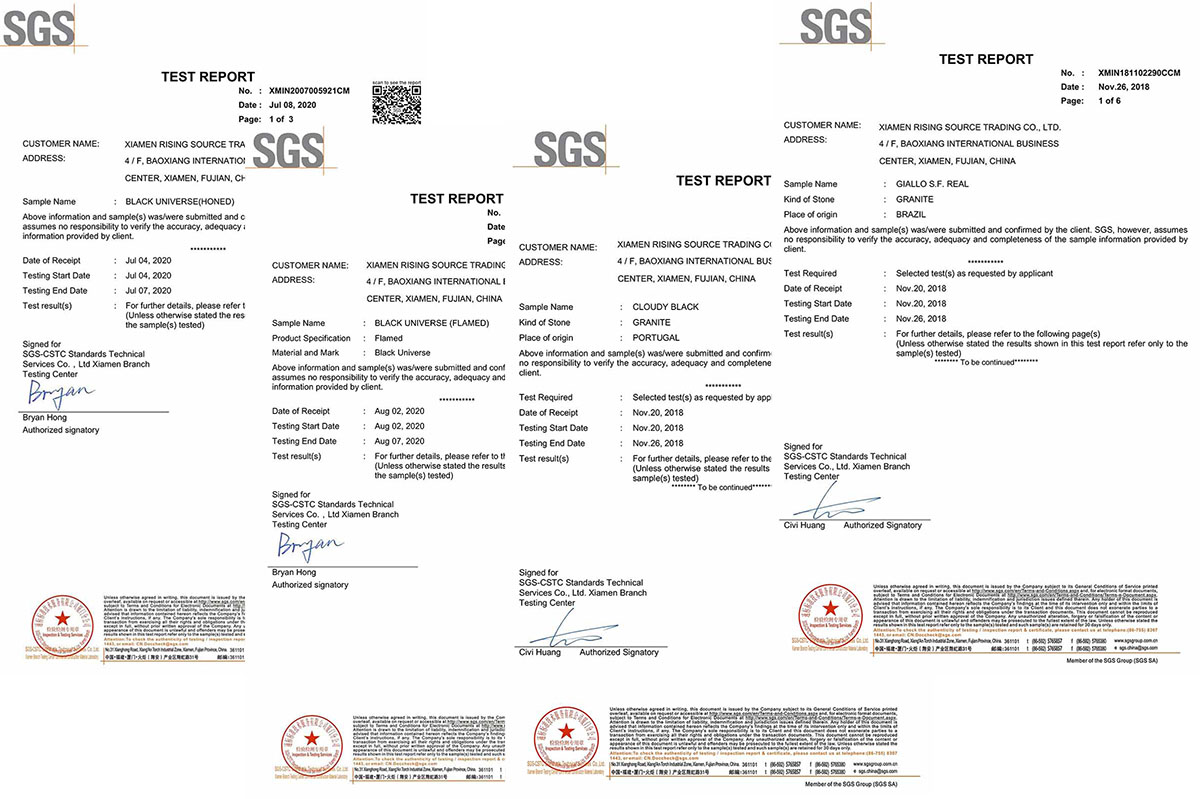 What are the payment terms?
* Normally, a 30% advance payment is required, with the rest pay before shipment.
How can I obtain a sample?
The sample will be given on the following terms:
* Marble samples less than 200X200mm can be provided for free for quality testing.
* The customer is responsible for the cost of sample shipping.
Delivery Leadtime
* Leadtime is around 1-3 weeks per container.
MOQ
* Our MOQ is usually 50 square meters. Luxury stone can be accepted under 50 square meters
Guarantee & Claim?
* Replacement or repair will be done when any manufacturing defect found in production or packaging.
Welcome to inquiry and visit our website for more product information
---
---